WWE 2K23 Launches On PC, PlayStation And Xbox: Price, Features And More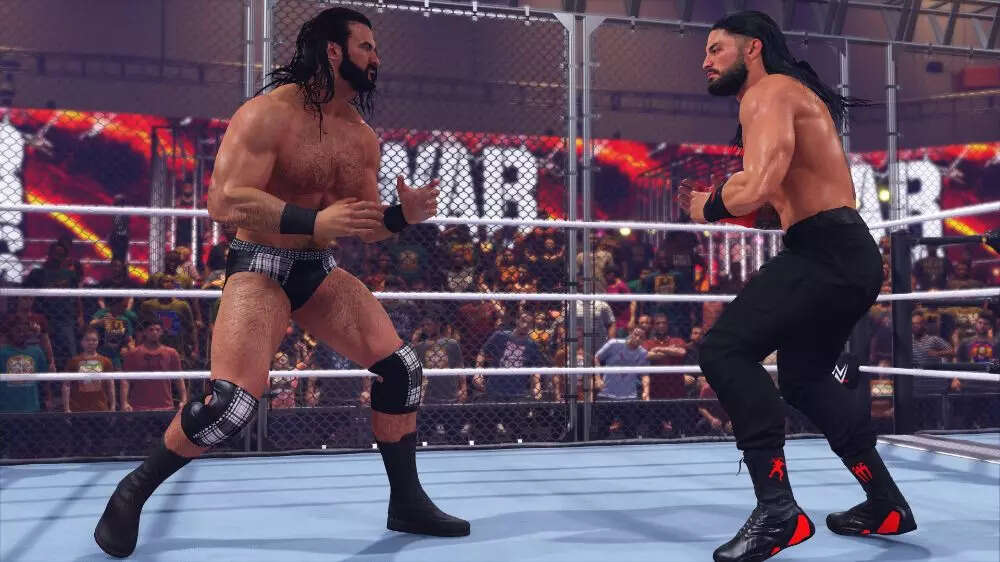 WWE 2K23, the wrestling simulation video game, is officially out. The game features WWE legend John Cena on its cover and also introduces some new features to the franchise. wwe 2k23 Developed by Visual Concepts and published by 2K Sports.
wwe 2k23 price in india
WWE 2K23 Standard Edition is available for PC (on Steam) at a price of Rs.3,399. The cross-gen bundle costs Rs 4,999 on the PS5 and Xbox Series X/S versions. For older consoles (PS4 and Xbox One), the game is available at a price of Rs 4,499.
In addition to the standard and cross-gen editions, there are two special editions of WWE 2K23. The Deluxe Edition of the game, which comes with the Deluxe Edition content and the Bad Bunny Bonus Pack, is priced at Rs 7,499. In addition to the additional content available in the Deluxe Edition, the Icon Edition also includes Icon Edition content and Ruthless Assault content.
wargames match type is here
WarGames is one of the popular match types in WWE. With this year's game, match type has finally made it wwe 2k Suffrage. The match features a double-sized cage, two adjacent rings, and up to 8 players fight at the same time. WarGames will allow gamers to clash in 3v3 and 4v4 matches.
Showcase Mode with a Twist
like the last wwe 2K GamesWWE 2K23 also includes a Showcase Mode. This rendition focuses on John Cena's career in this genre. However, unlike previous entries where players took on the role of a showcase wrestler, this time around players will step into the shoes of their biggest rivals and square off against Cena.
Other New Additions to the Game
WWE 2K23 also marks the return of the Creation Suite, which allows players to create their own custom wrestlers, entrances, arenas and more. They can also share these creations with other players across console generations. Moving forward, MyGM Mode has gained new managers to choose from including Xavier Woods, Tyler Breeze, Eric Bischoff, Kurt Angle and Mick Foley. Furthermore, the MyFACTION mode now comes with multiplayer support for interested players.
Tagged:
2k games
wrestling game
WWE
wwe 2k
wwe 2k23