Watch: Harbhajan Singh, Shoaib Akhtar's awkward spat cricket news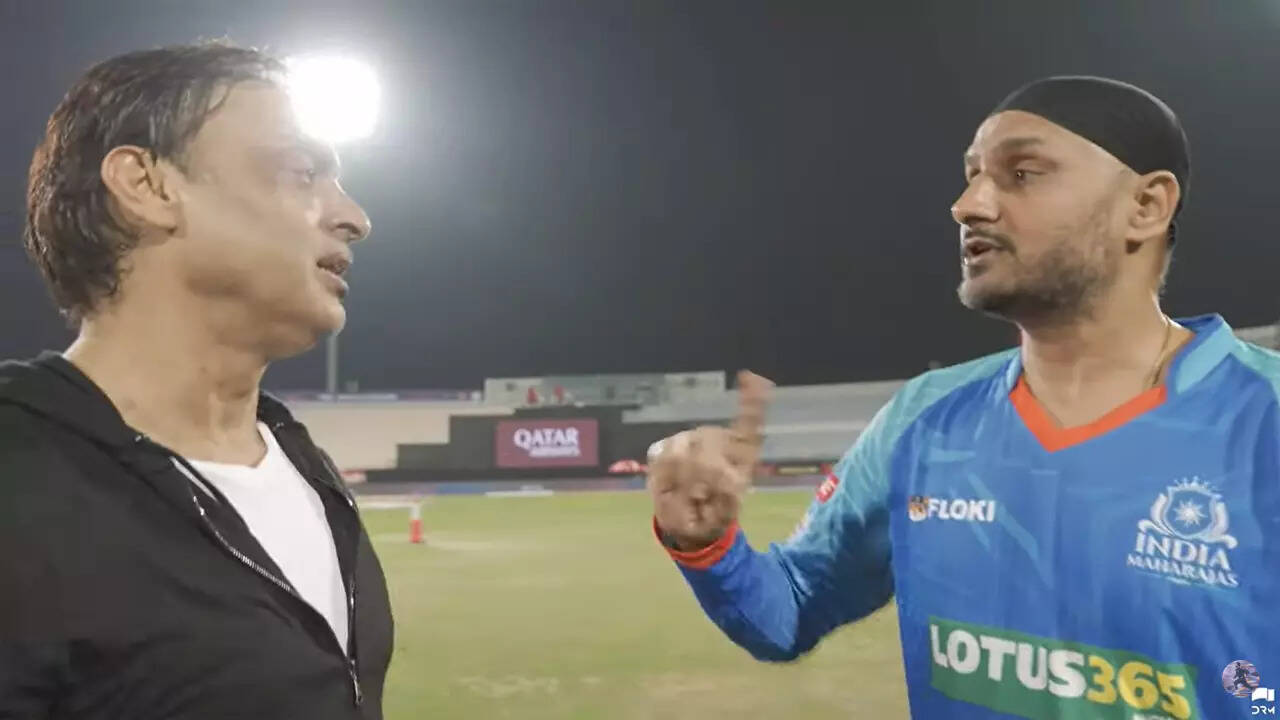 NEW DELHI: The India-Pakistan rivalry is regarded as one of the best in cricket, with players from both countries engaging in heated verbal duels on the field.
Former India star spinner Harbhajan Singh and Pakistan fast bowler Shoaib Akhtar caught Legends League Cricket Masters Where both got lost in the memories of their playing days.
Akhtar recalled the incident when he hit sixes against Harbhajan in the Faisalabad Test. Harbhajan reminded Akhtar that he did not sledge him after hitting sixes. Harbhajan continued to say that when he took Akhtar to the cleaners during an Asia Cup match in 2010, the pacer did not cooperate with him.
Madness in Doha #DohaDiaries | Shoaib Akhtar | SP1G
"He was bowling so well in Faisalabad, then I hit him for two sixes!" Akhtar said that he remembered their previous duet.
"I didn't say anything to you when you hit those two sixes. But when I hit one six against you, you said a lot!" Harbhajan replied.
Akhtar hit back at the Indian spinner, saying, "Should I tell everyone what you said? In fact you started it." Harbhajan gave a blunt reply: "I didn't start. He just got angry, how can he hit a six against me!"
Akhtar then mocked Harbhajan, to which the India star joked, "When he can't win with words, he starts hitting people."
Tagged:
2010 Asia Cup
Harbhajan Singh
India vs Pakistan
Legends League Cricket Masters
Shoaib Akhtar