Telangana: Unseasonal rains, hail damage crops; Mango, Chilli yield affected. hyderabad news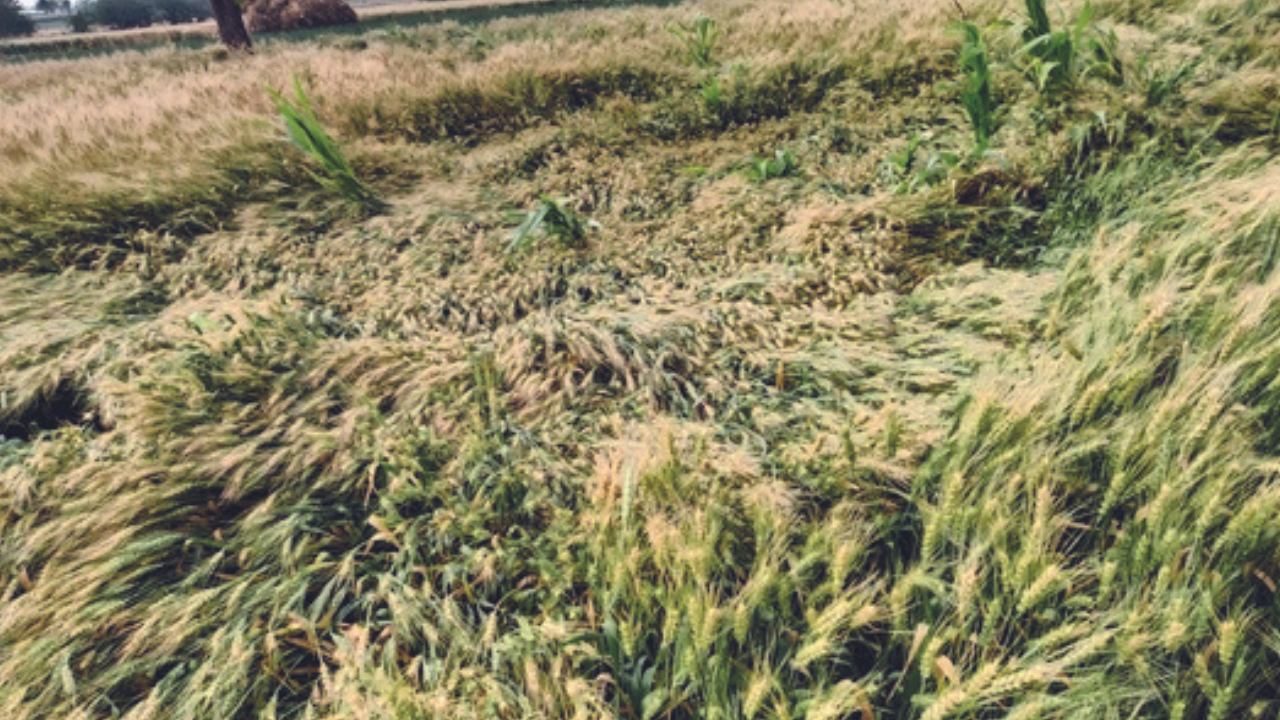 Shiva P
Jangaon: Heavy rain and its destruction damaged many vegetables crops in the erstwhile Warangal district, and particularly in Jangaon and Mahbubabad District on Saturday.
It rained heavily in many areas from 12.30 pm to 3 pm. Crops of maize, mango, cotton and chilli were affected.
While the low-lying areas of Warangal – Hanumakonda – Kazipet were inundated, residents living in slum areas had sleepless nights after water from the drainage affected their homes.
Panchayat Raj Minister Errabelli Dayakar Rao rushed to the fields after receiving information about crop damage in Palakurti constituency.
Speaking to TOI in Chinnawangara village, he said it is a huge loss for farmers and the government will take care of those whose crops have been damaged.
Telangana Chief Minister KCR has assured that compensation will be provided after estimates by revenue and agriculture officials.
The CM also assured that officials would visit families of houses that had collapsed or were damaged to prepare estimates.
Tagged:
crops
hyderabad news
hyderabad news live
hyderabad news today
its destruction
latest news of hyderabad
Mahbubabad
Telangana
today news hyderabad
unseasonal rain