Telangana Congress demands immediate assessment of crop damage due to hailstorm and compensation to farmers. hyderabad news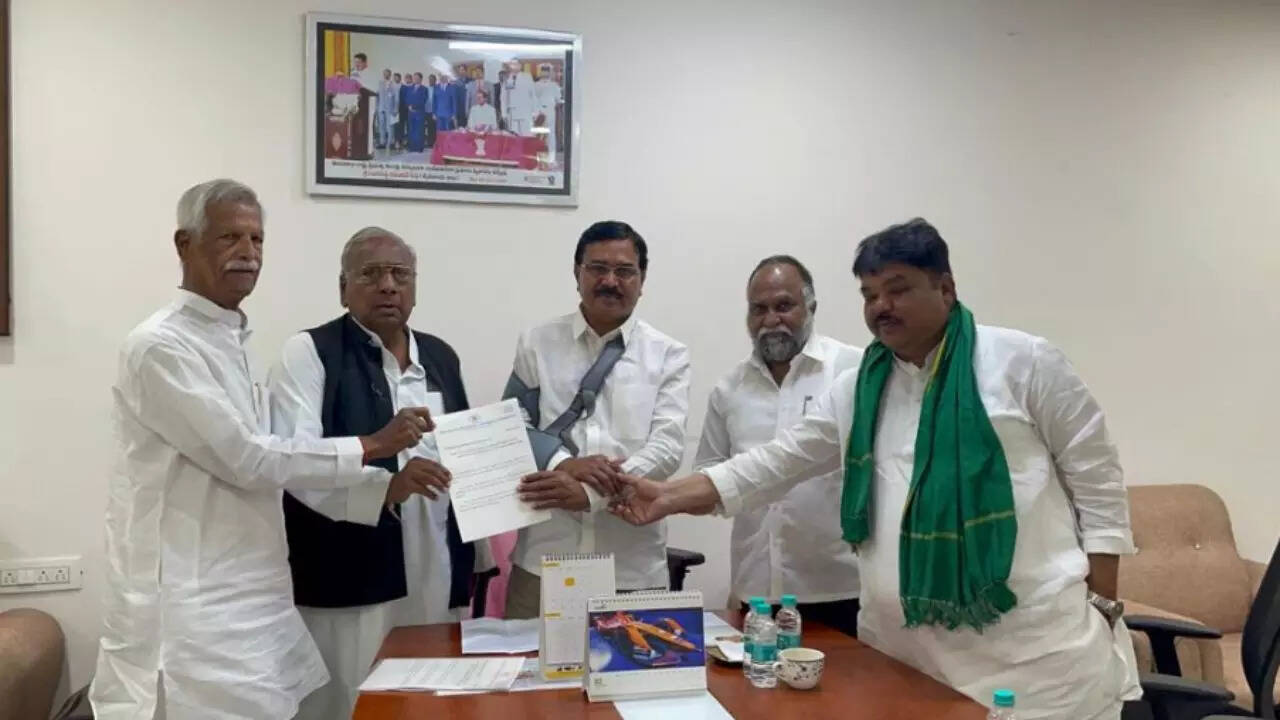 Hyderabad: The Congress Demanded that the BRS government should immediately assess the crops damaged due to hailstorm and unseasonal rains in the last few days.
In a letter to the Chief Minister K Chandrasekhar Rao Telangana Congress President on Sunday Revanth Reddy Demanded that the government give Rs 15,000 per acre compensation to farmers, start implementing crop insurance schemes by paying the premium at least now, and fulfill the promise of crop loan waiver.
A delegation of Congress leaders including its working president T Jayaprakash Jagga ReddyFormer MP V Hanumantha Rao, former MLC Ramulu Naik, Vice President of Kisan Cell M Kodanda Reddy also submitted a memorandum to Agriculture Minister Singareddy Niranjan Reddy.
Jagga Reddy demanded that the government give compensation of Rs 35,000 per acre to horticulture farmers, immediately start giving financial assistance of Rs 3 lakh for their own houses as many old houses and thatched huts collapsed due to rains in many parts of the state Gone.
Jagga Reddy demanded that the BRS government should give compensation of Rs 50,000 per acre to common farmers and financial assistance of Rs 5 lakh to those who have completely lost their houses due to hailstorm and heavy unseasonal rains.
Tagged:
Congress
crop damage
hyderabad news
hyderabad news live
hyderabad news today
K Chandrasekhar Rao
latest news of hyderabad
Revanth Reddy
T Jayaprakash Jagga Reddy
today news hyderabad