Seeped in sepia: Deep black, striking shadows define Jethalal's portraits of Bollywood's older stars
A charming portrait of Raj Kapoor and Nargis Dutt greets you on the entrance wall, two life-size photographs of Madhuri Dixit smiling at you from afar; A series of pictures with familiar faces draw you in as the melodious tunes of old times playing on the radio set transport you to a bygone era.
stars on the groundThe ongoing exhibition at the Kiran Nadar Museum of Art (KNMA) in Noida brings to life old Bollywood stars through elegant black-and-white portraits shot by veteran photographer Jethalal H. Thakkar. "Thakkar, a Partition refugee, established the India Photo Studio in 1948 in a spacious Art-Deco apartment in Dadar (Mumbai)," said Rubina Karode, KNMA's director and chief curator. Jethalal, a master of compositions in black and white and sepia tones, says Rubina created magic with her silver gelatin prints, a technique she had mastered. He created images with deep blacks, striking shadows and organic textures that eventually became his style. Of which about 120 are on display in the exhibition.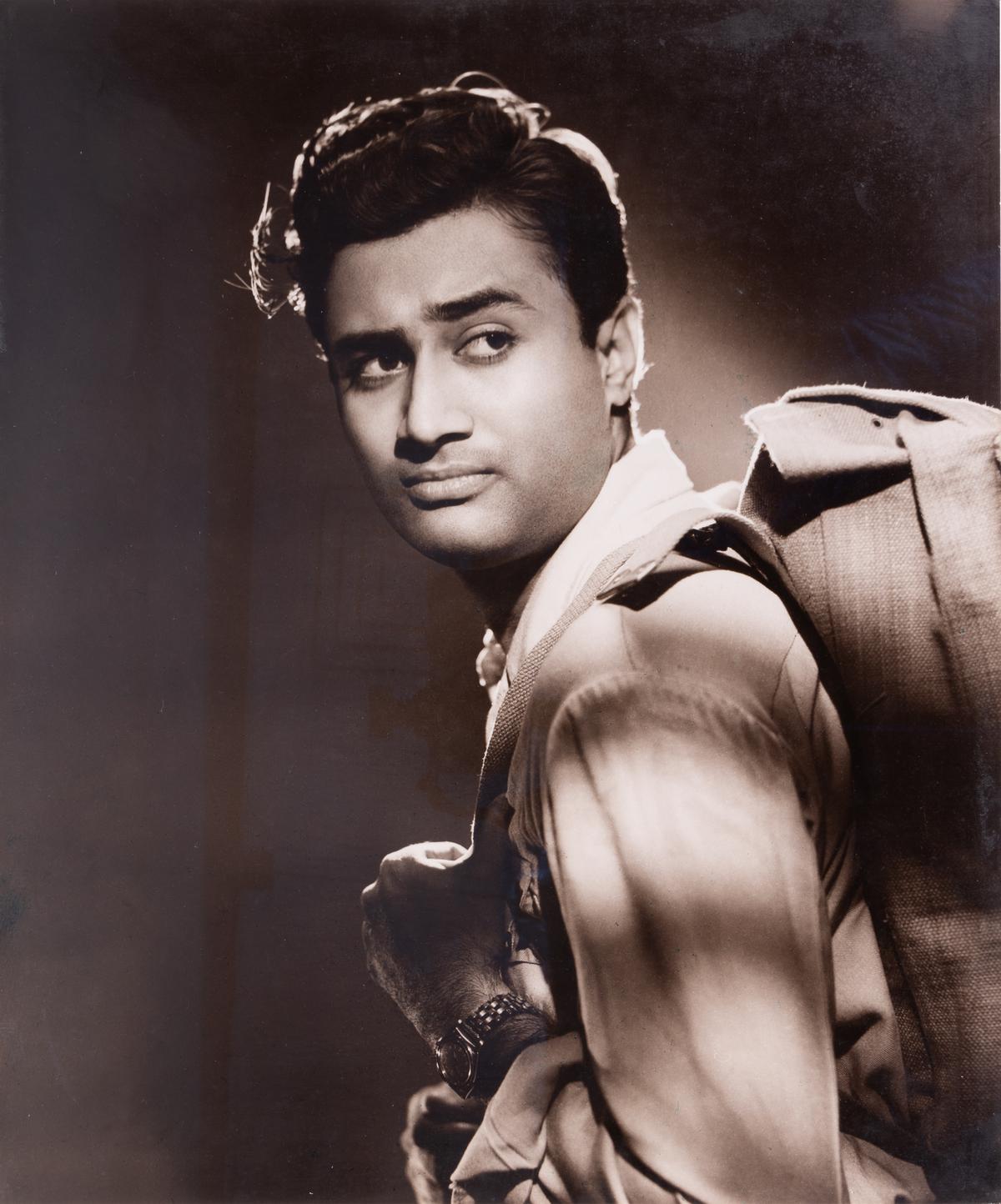 Dev Anand | Photo Credit: Jethalal H Thakkar
in a new light
The exhibition presents the legendary actors of the 50s and 60s in avatars we might have never seen them before. A photograph of Meena Kumari, who was otherwise known to be quiet, serious and reserved, shows her as a young woman in a sensuous dress. eyes, and a playful expression. A picture of actor Raaj Kumar, known for his tough characters, featuring him as a suave lover in an affectionate embrace with co-star Nimmi (Nawab Banu); Known for his versatility and confidence, Mithun Chakraborty's yet another film portrays an innocent young man who came to Mumbai in search of work. "Mithun got his first portfolio from Thakkar, based on which he was admitted to FTII, Pune. The rest, as we know, is history," says Rubina. "In a sense," she says, "all these images demonstrate the trust that has been entrusted to the photographer—in portraying the essence of an emotion as embedded in a pose."
The emotions are palpable in all the paintings and one cannot take their eyes off the wall which displays nine portraits of the most popular heroines of the time – Sadhana, Meena Kumari, Vyjayanthimala, and Rajasree to name a few – each telling its own story. Has been Another wall, dedicated entirely to Nargis (Jethalal was particularly close to the Dutt family), reflects her versatility and vibrancy. The blow-up of Madhuri Dixit, the only contemporary face here, blends seamlessly with her seniors – thanks to identical lighting, costumes and make-up. The use of light, one of Jethalal's trademarks, is evident in each picture with the same shade of light.
beyond the stars
However, Jethalal's work was not limited to superstars only. We see impressive portraits of character artists, directors, villains, music directors and singers. An entire section shows stills from larger-than-life film sets, another replicates Jethalal's studio in Mumbai (now run by his son Vimal Thakkar), and a short documentary that plays on headphone-enabled screens, giving deep insights into the world Gives the artist's photography.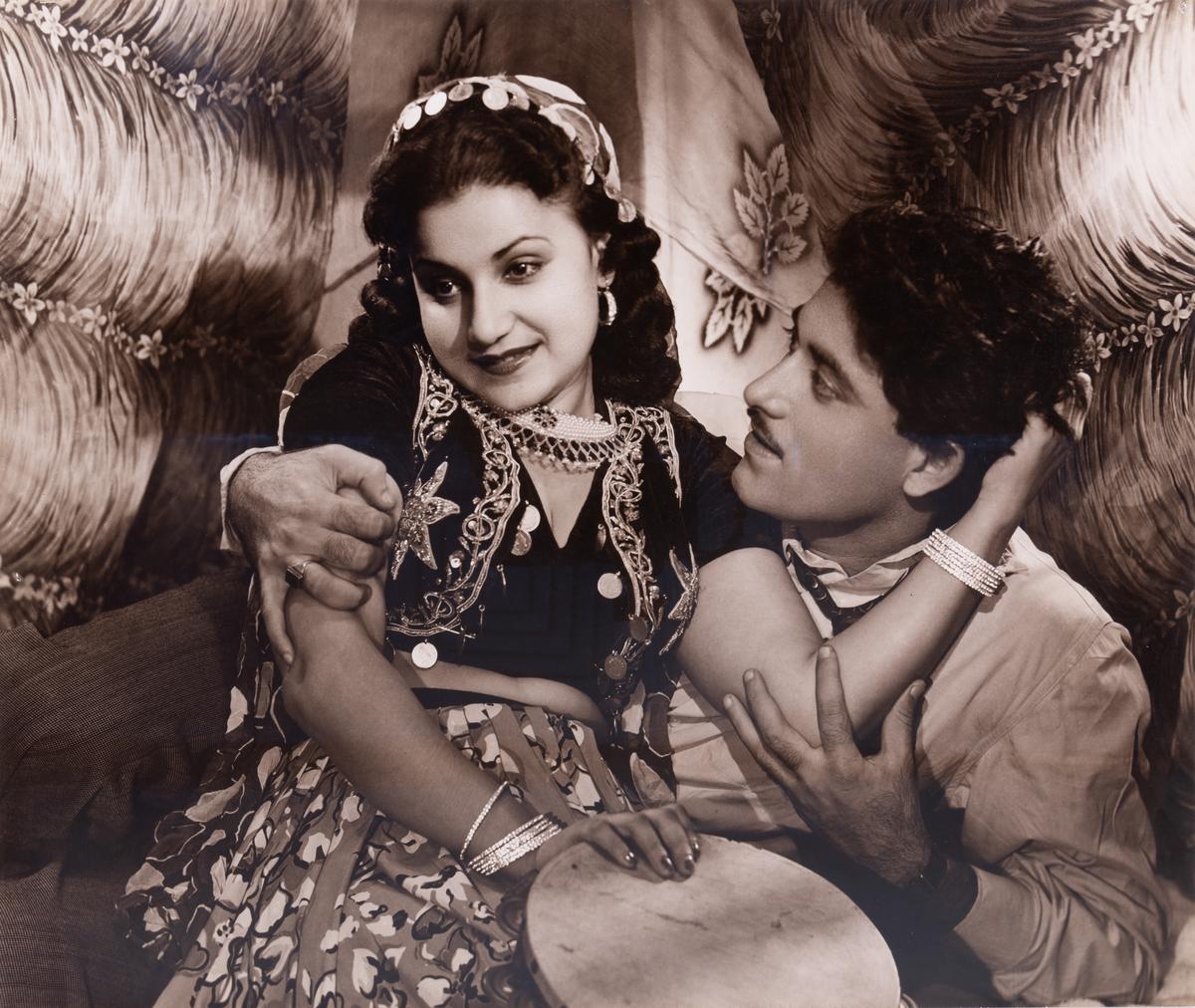 Raj Kumar and Rehana | Photo Credit: Jethalal H Thakkar
"It is also to be noted that the real focus of the exhibition is not these stars, but the silent labor and patient investment of Jethalal behind all the stardom and glamour," highlights Rubina. The exhibition brings this aspect to the fore with detailed notes on his techniques that highlight how he used cigarette smoke and lamp soot to create dreamy backgrounds and replaced flash with candles and natural light. Gave. Almost all of the photographs were taken from a single negative, another technique he mastered. It is said that the stars waited patiently while they hit the perfect shot, sometimes for hours. This effort is visible in every portrait – be it the intense portraits of villains like Jeevan, Pran and Anwar Hussain or the life-like photographs of Kishore Kumar amidst musicians like Naushad, Mukesh and Talat Mehmood, and the show-stopping portraits of Salim Khan should not be forgotten as a dapper young man, a far cry from his image of a great screenwriter today.
for a diverse audience
The images straddle the sensibilities of modernist aspirations while maintaining the inherent nuances of a populist visual medium such as cinema. On display are several pictures of actors from different generations – from Bharat Bhushan and Dev Anand to Shashi Kapoor and Meena Kumari.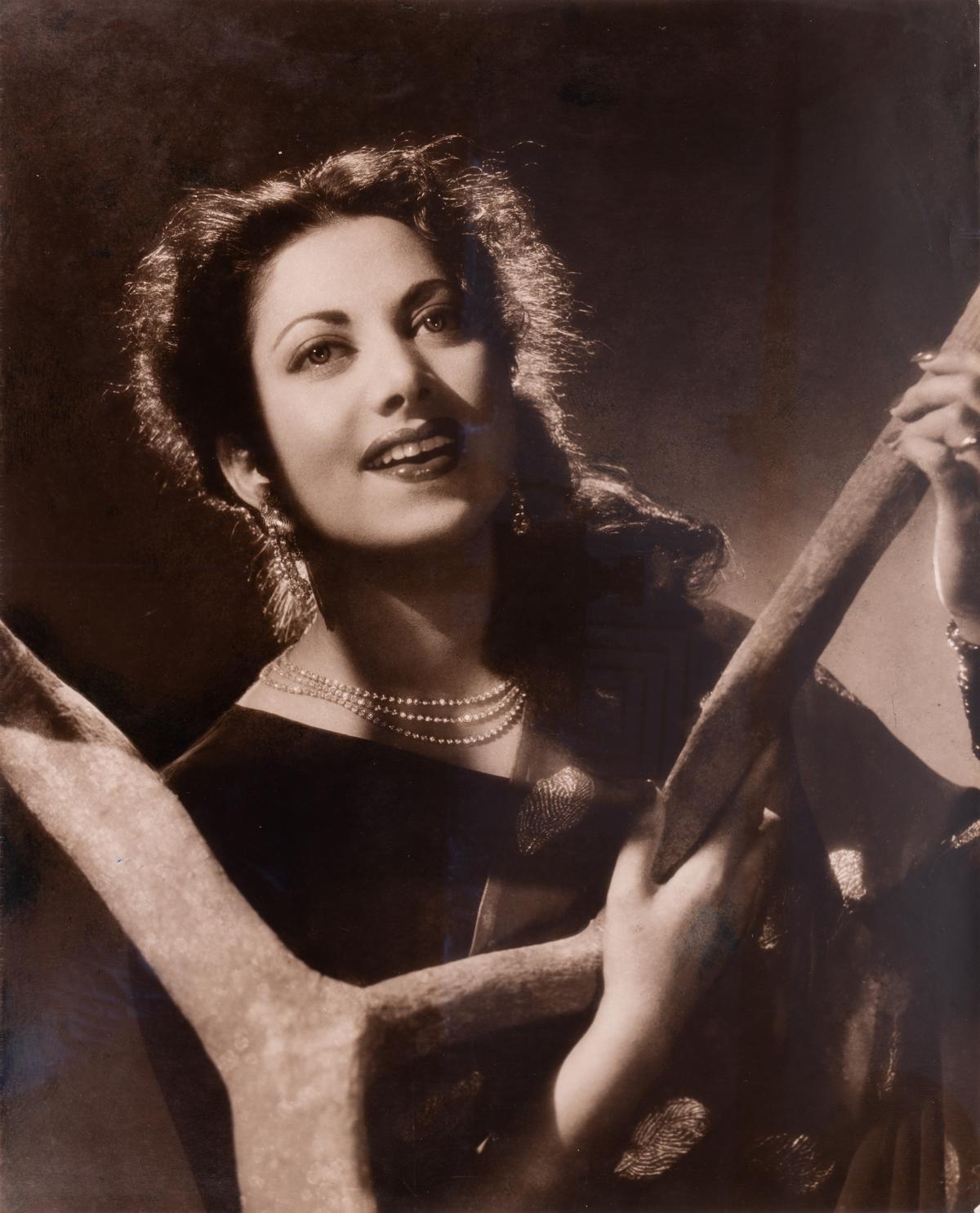 Suraiya | Photo Credit: Jethalal H Thakkar
This variety and diversity of subjects also appeal to multiple generations of audiences – from those who have seen the actors in their prime to those who are discovering them now. Rubina says, "The older generation has embraced the exhibition and the younger generation is viewing these photographs not just as historical objects but as portraits of glorious personalities." "We are hoping that the show will introduce the youth to the personalities of these stars and inspire them to explore the cinema of the 1950s and 1960s."
Sitare Zameen Par is on display till April 30 at the Kiran Nadar Museum of Arts in Noida.
A glimpse of them before the biggest events and festivals of the country take place. So, you want to travel more? watch this space.