Saudi Arabia set to introduce yoga in its universities, health news, ET Healthworld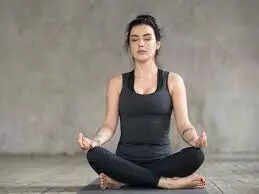 JEDDAH: Saudi Arabia is set to introduce yoga in its universities because of its importance for mental and physical health, Arab News reported.
According to Nouf Al-Marwai, chairman of the Saudi Yoga Committee, a number of agreements will be signed with Saudi Arabia's leading universities to support and promote yoga in the next few months.
During his participation in the fourth session titled "Development and Promotion of New Sports Games in Universities", Al-Marwai pointed out that the committee was working hard to introduce yoga in universities, to practice it for health and well-being. stressed the importance of, reported Arab News.
"Yoga gives its practitioners many health benefits for both physical and mental health," he added. , continentally and internationally."
He said that yoga is not just meditation and relaxation as some may believe, but includes "asana practice, pranayama breathing techniques, bandha muscle control (and) followed by meditation and yoga nidra meditation and relaxation".
He said that the objective of the committee is to "discover the talent of distinguished yoga practitioners in all types of yoga or yoga sports, to hone their talent, and to support them to represent the state in local and international tournaments".
The announcement was made recently during a forum titled 'The Role of University Sports in Supporting the Kingdom's Vision in Sports' organized by the Saudi University Sports Federation in collaboration with the Ministry of Education in Riyadh.
Several experts and international leaders of university sports attended the event, led by Leonz Eder, president of the International University Sports Federation, and Paulo Ferreira, director general of the International University Sports Federation, Arab News reported.
Tagged:
arab news
health News
international
mental health
physical health
universities
Yoga
yoga nidra