Rohit Chawla addresses unequal power dynamics with 'Hair and Her'
Hair and Her – The Politics of Hair
bound. Unbound. Small tall. colorful. grey. Hair is beauty and protest, identity and statement.
At the recent India Art Fair (IAF), an installation of 16 images – of a woman covered in hair, almost imprisoned – was one of the most photographed images. An accompanying short film shows the woman cutting the hair that tightly wrapped around her was holding her prisoner.
Hair and Her – The Politics of Hair is a traveling exhibition conceptualized by renowned Goan photographer Rohit Chawla and chief creative officer of advertising agency FCB India, Swati Bhattacharya. "Uncover the history of a woman's hair, and you uncover a history of subjugation that spans cultures, nations, and generations," says Bhattacharya. , hair and that demands a clean cut with this past – asking each viewer to participate in a petition for a free future.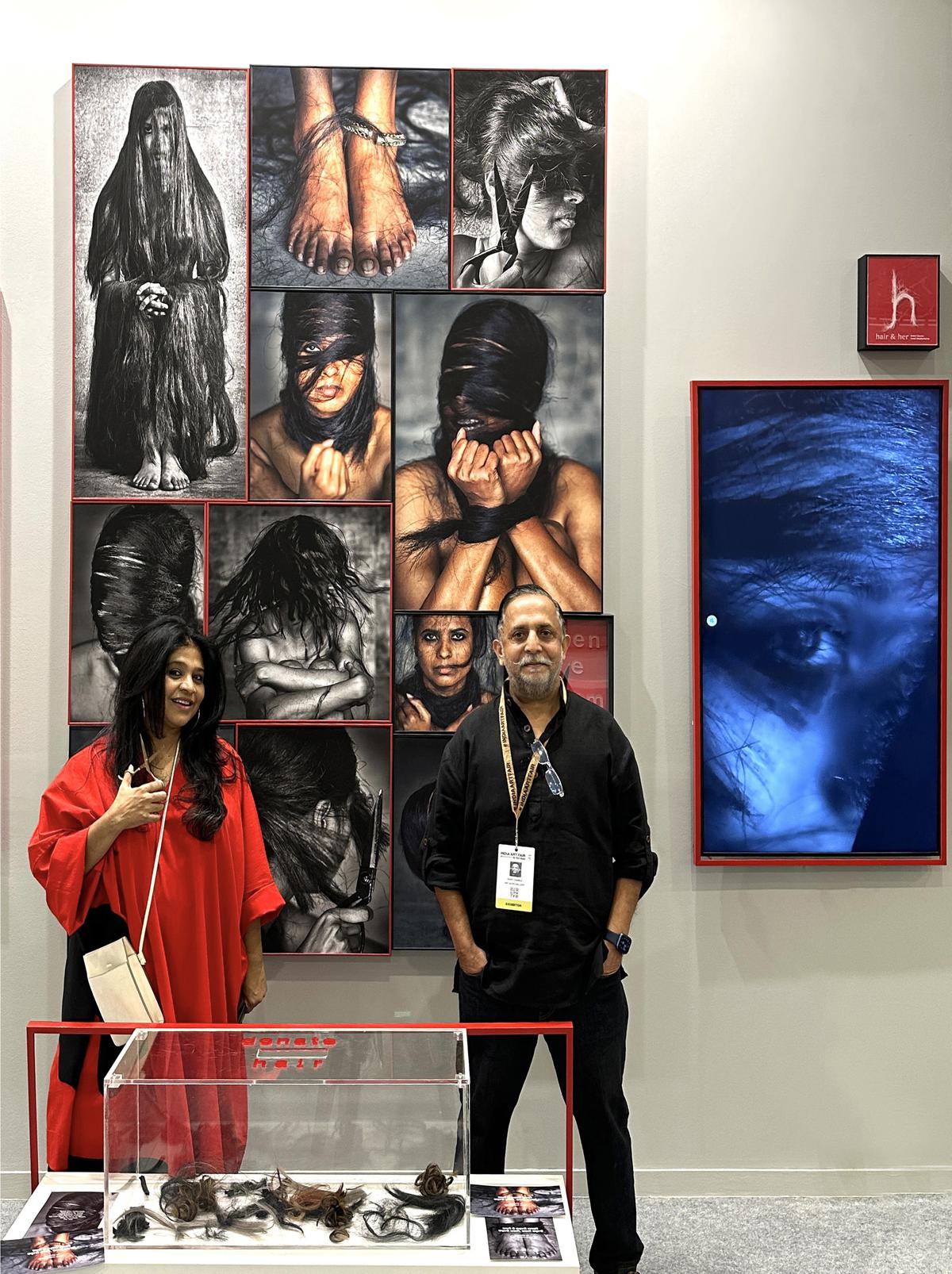 Swati Bhattacharya and Rohit Chawla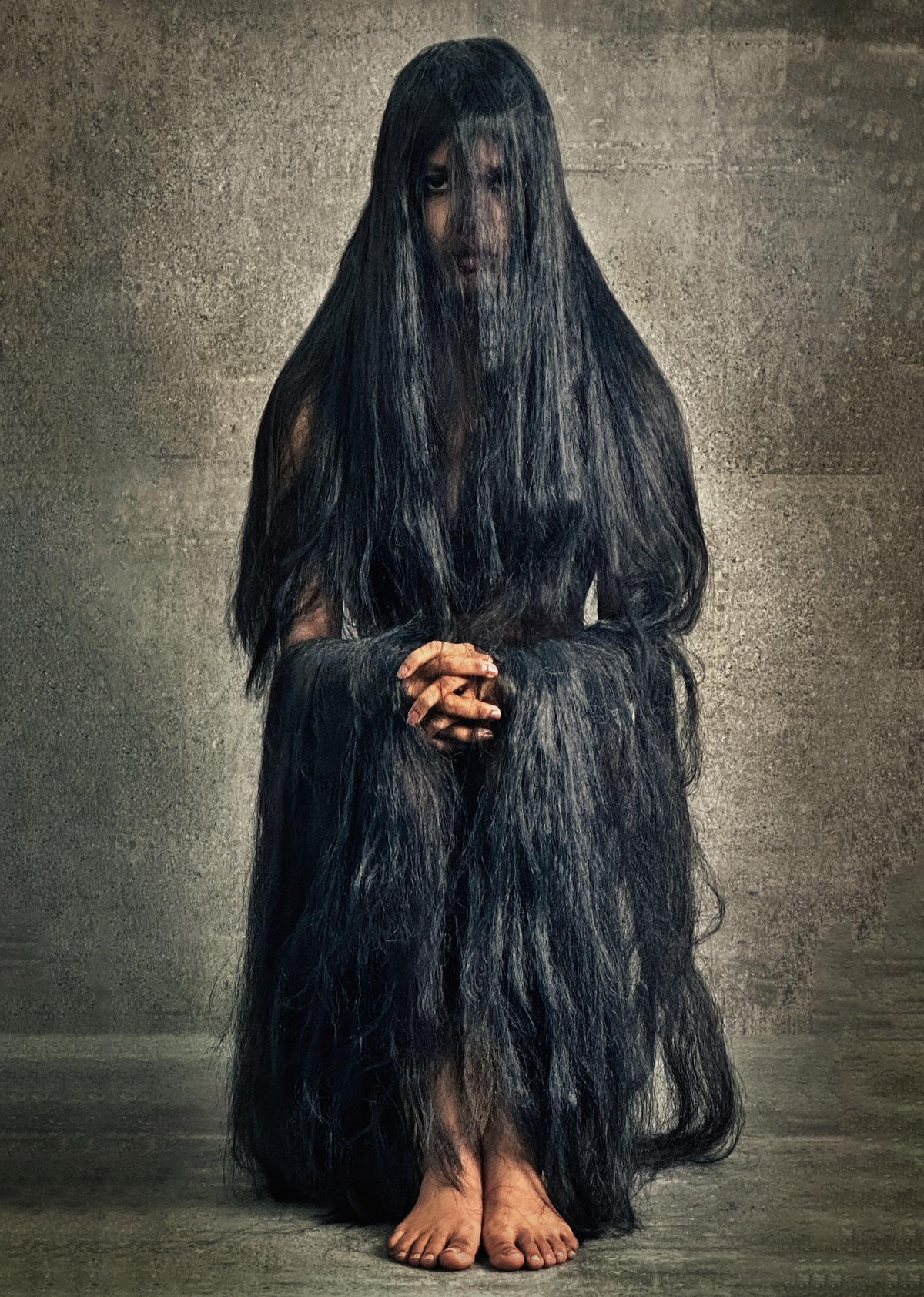 The inspiration came, unexpectedly, from the tragic story of Mahsa Amini of Iran and the wave of protests that triggered her death (in September 2022). Chawla felt that "child apartheid" should be the focus of his next multimedia project. He says, "The dialogue around women, their place in society and the physical representation of this power is something that not only affects each and every one of us, but is also a dialogue that we all need to be a part of." Is." "In the IAF, I could see this kickstarting a lot of debate. To me, art is meant to start a conversation. I saw little girls asking questions, and when mothers participated in these kinds of conversations with their daughters, they were actually educating the girls about their rights."
Excerpts from an interview:
Who inspired the politics of hair?
A few years ago, I did a portrait of an Iranian artist; A traditional picture, in which she is wearing a hijab and a necklace by Tarun Tahiliani. When the Iran crisis broke out in October, I invited him back to Goa, where I did another picture – of him cutting his hair in protest. That became the starting point for our current project.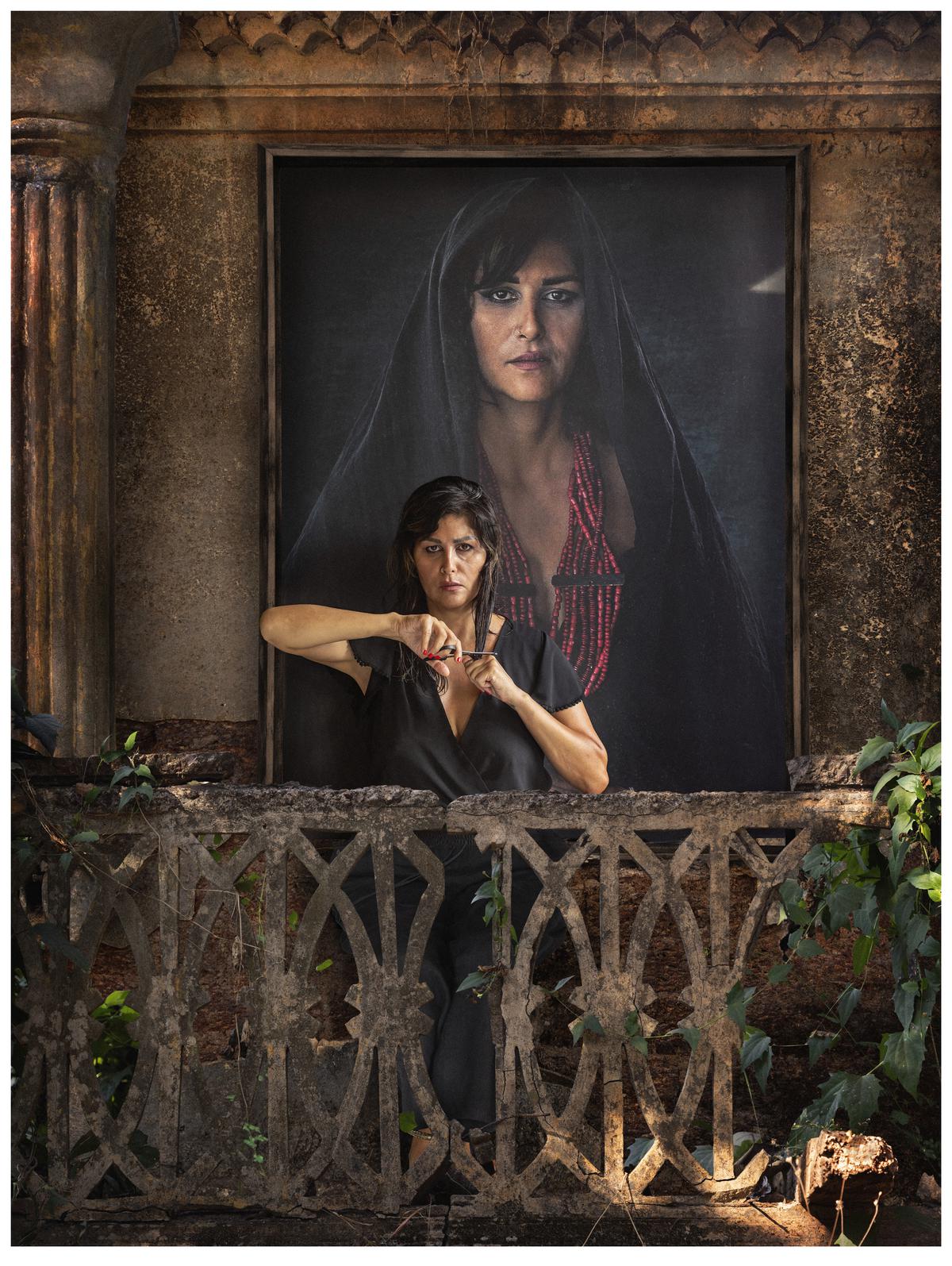 Portrait of an Iranian artist cutting his hair
Apartheid in hair has been going on for centuries. It is almost used as a weapon when someone wants to subdue a woman. We read about Draupadi being dragged by her hair to the royal court [in The Mahābhārata] Or look at the historical context of the widows of Vrindavan who had to shave their heads. we also have a strong Veil Tradition in some states, where women have to cover their heads in front of men. Women's hair has been a constant tool to treat them as second class citizens – used across various cultures and religions. And therefore, whatever is regressive in the society needs to be weeded out, especially given the current political context.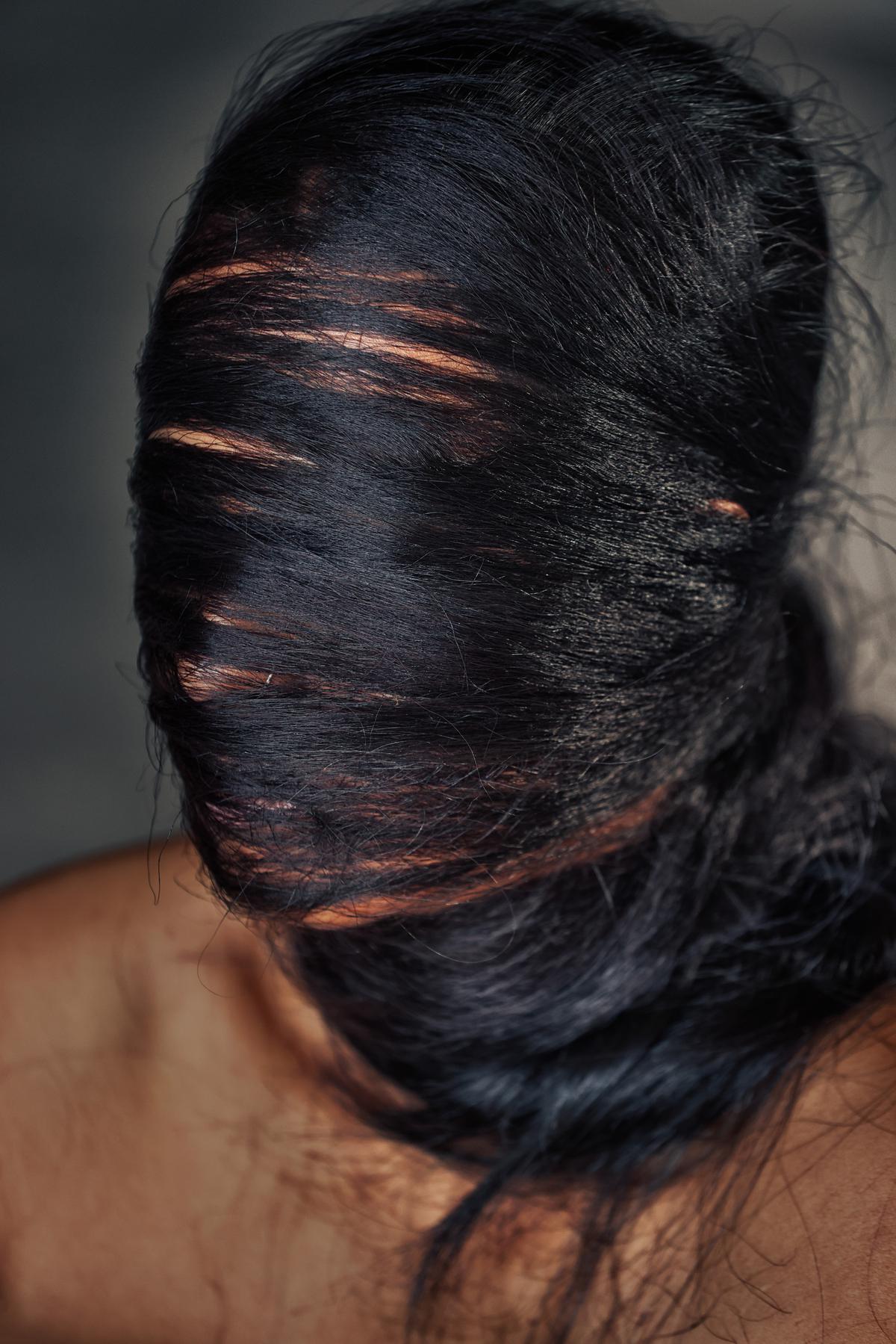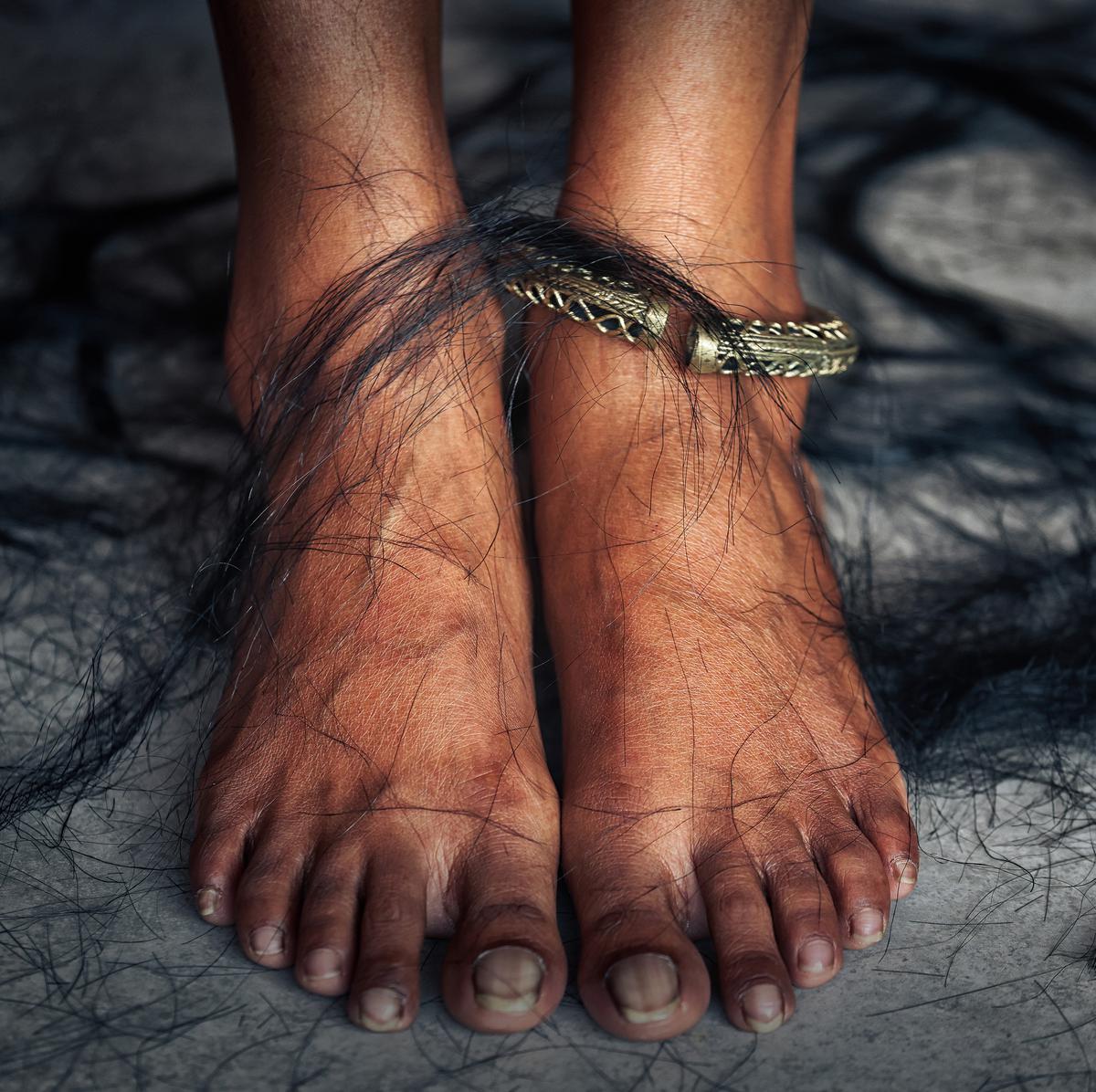 How was the campaign executed?
I wanted to work with an ordinary person and not a model. The imagery required a certain vulnerability in the subject. So, I took a picture of a Bengali friend of mine, Kalpana Das, who I felt had the right sensitivity and rawness. The entire campaign including the film was done in Goa with my creative partner Swati Bhattacharya and director Vineet Raj Bagga. We also found London-based Bangladeshi musician Aanan Siddika [and performing artist]To compose music.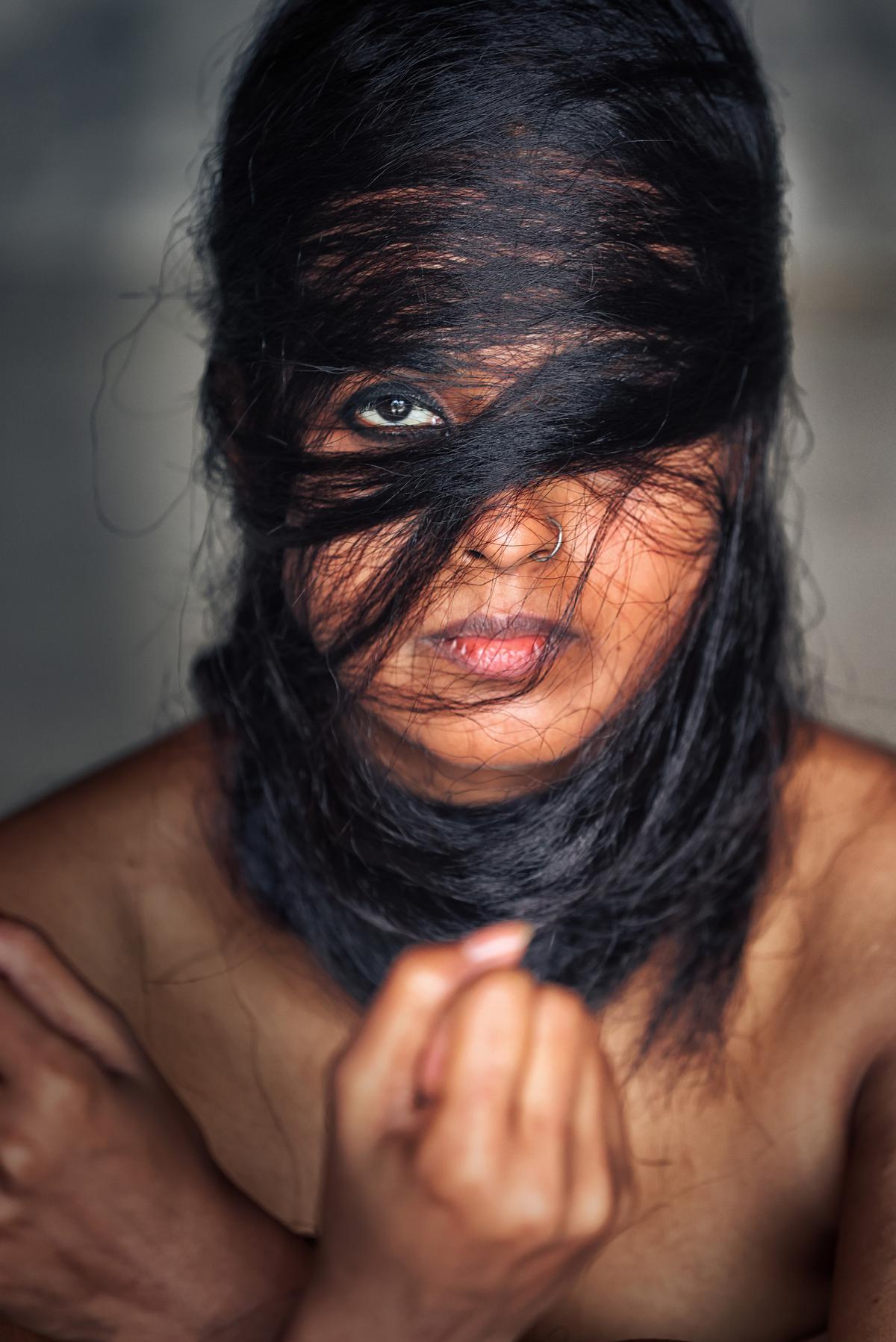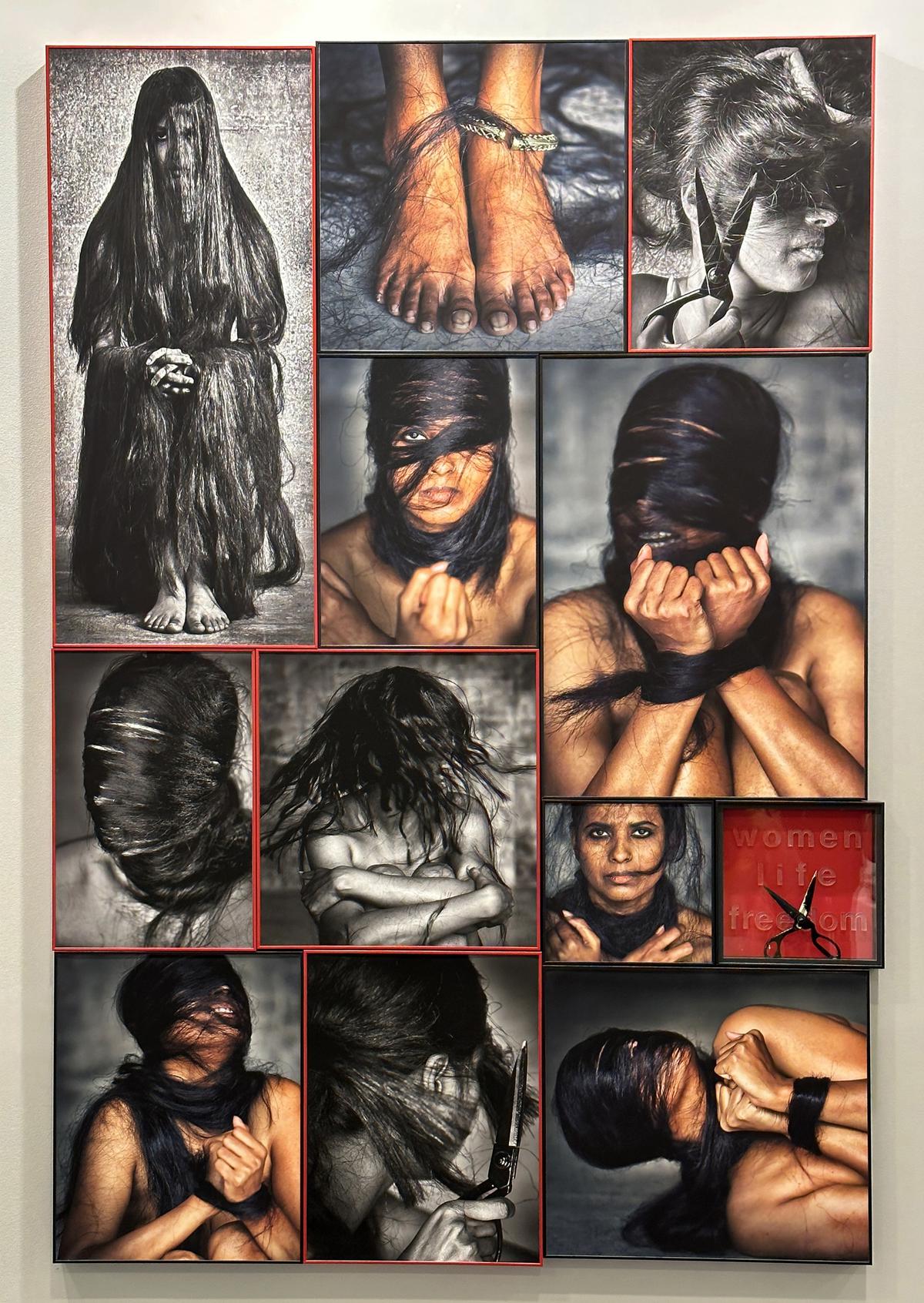 What will happen next?
Most art shows and biennial adultery end up as little soirées where you preach to the converted. But when you make political art, you try to embrace a mainstream audience and that doesn't just stay in a tonic gallery – [such as] choose to do an ideological cover for india today 10 years ago with Vikram Seth [where he posed as a criminal; it started a debate on LGBTQIA+ rights in India] Or painting artist Ai Weiwei as a washed-up refugee on the Greek island of Lesvos. We are planning to make a big public exhibition of it hair and its later this year. We also intend to travel with it internationally.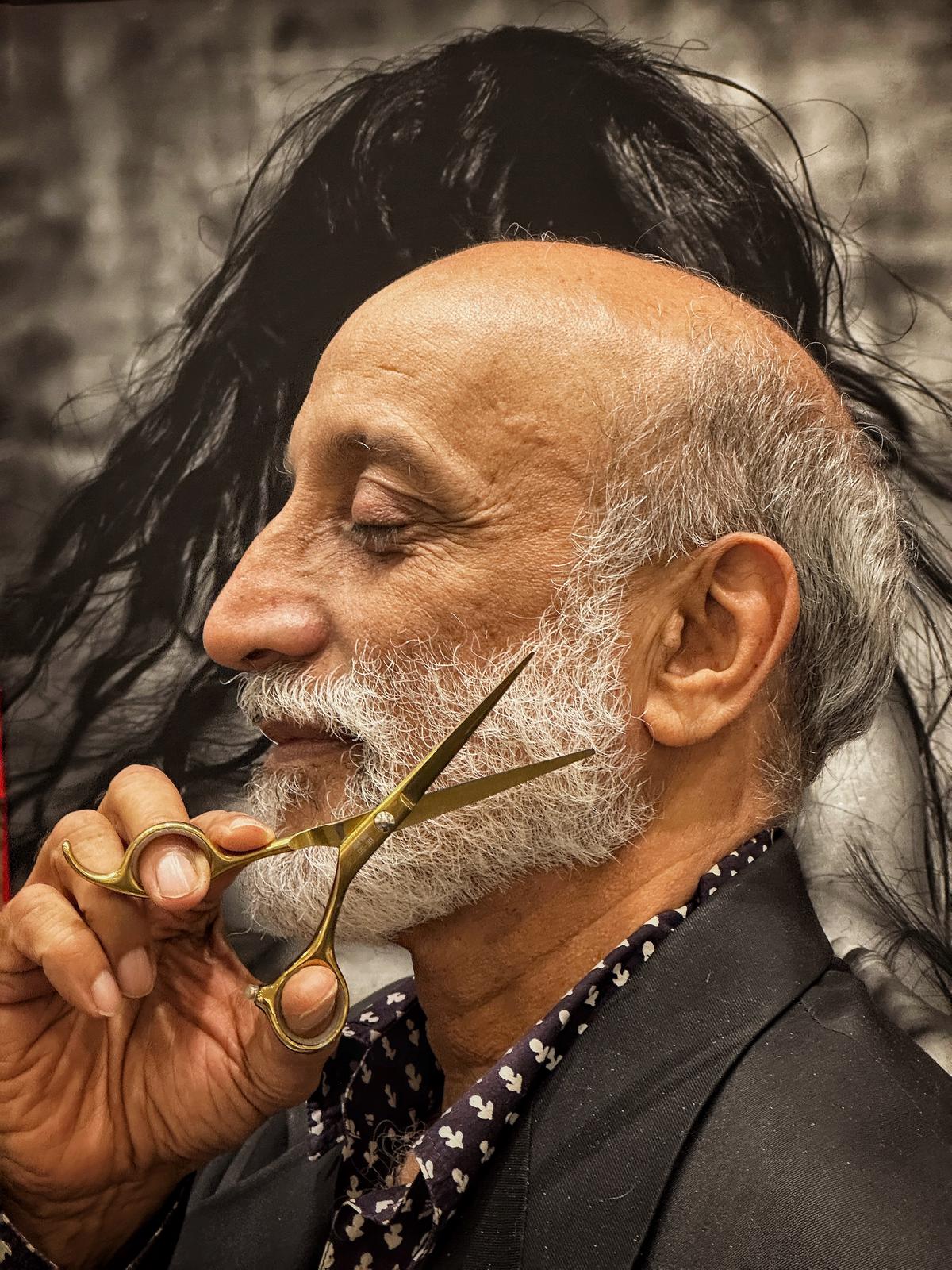 Aman Nath, Founder-Chairman, Neemrana Hotels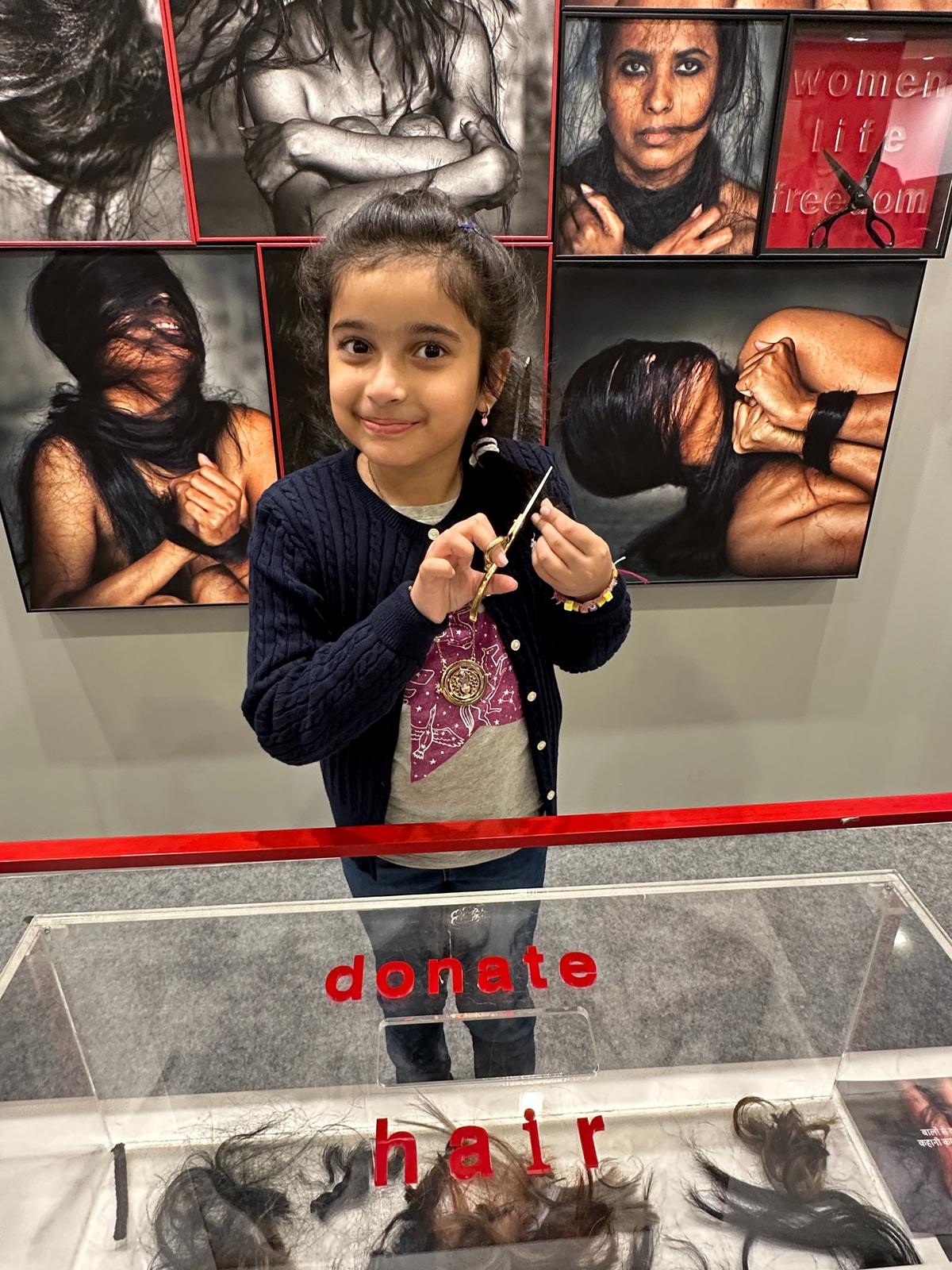 a little girl is donating her hair
objects of collective memory
Future exhibitions will include two other important components of the installation: a 'newsletter', with stories about women's hair from around the world, and a transparent donation box that invites people to donate their locks. "The box is already half full, filled with all types of hair – dark, light, blonde, brown. It's going to be a constant, although we haven't decided yet how much of the hair that will be collected." What to do. But I think it will become a matter of collective memory," says Chawla.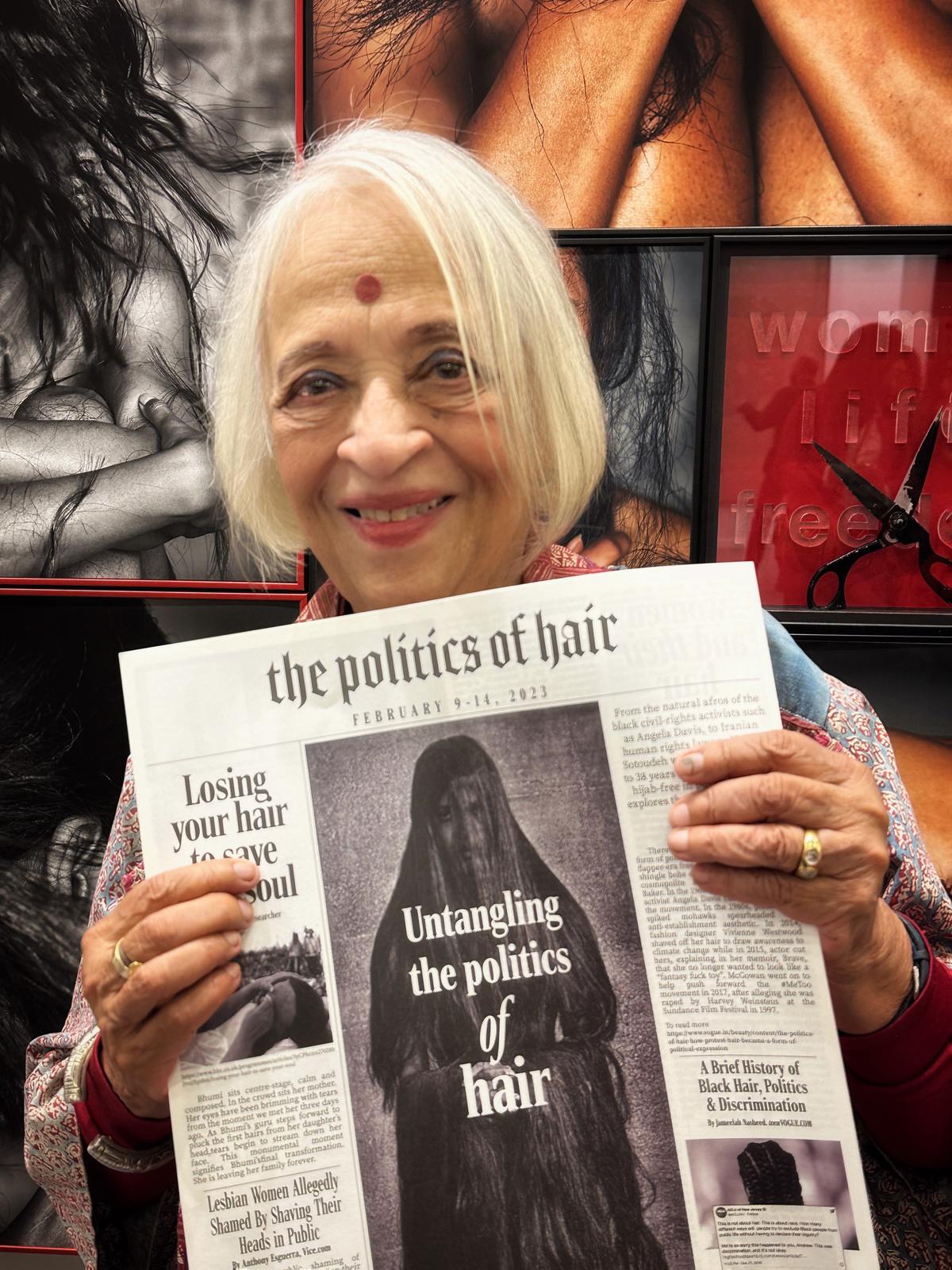 Anjali Ela Menon
Tagged:
aanan siddika
cut hair in protest
FCB India
Hair
hair and its
hair and its hair politics
hair politics
India Art Fair
Iran
Mahsa Amini
Rohit Chawla
Swati Bhattacharya
traveling exhibition
Vineet Raj Bagga
Who is Rohit Chawla?