Punjab CM visits CIBioD project kiosk at G-20 Summit in Amritsar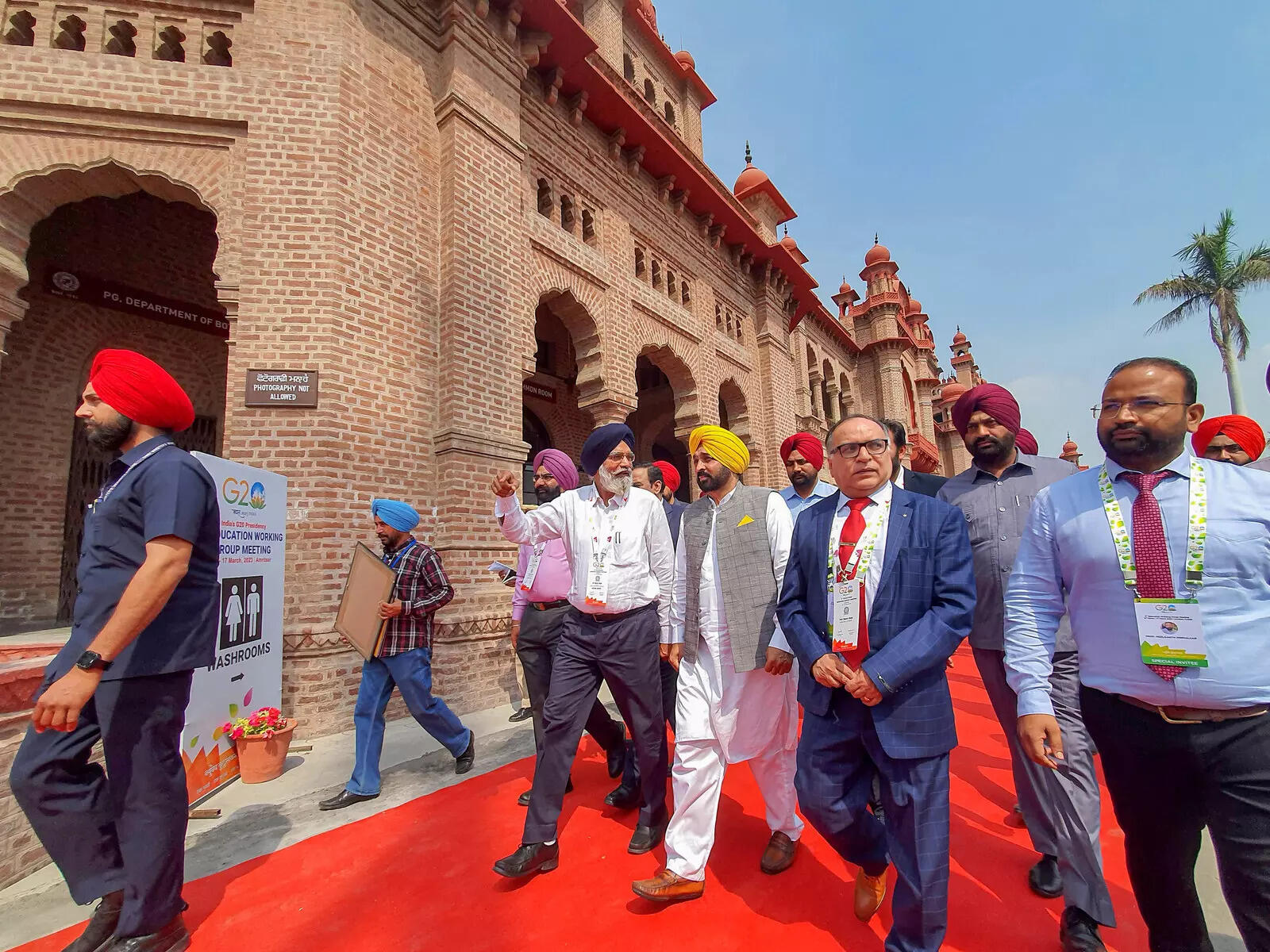 AMRITSAR: The Center for Innovation and Bio-Design (CIBioD) at the Post Graduate Institute of Medical Education and Research (PGIMER), Chandigarh has embarked on the development of robust disruptive solutions to make quality healthcare accessible and affordable to rural and remote people. Presented my work in during G-20 Summit Held in Amritsar from 15-17 March.
CIBioD is a Indian Council of Medical Research (ICMR) funded technology incubator at PGIMER, Chandigarh. Chief Minister of Punjab Bhagwant Mann Also visited CIBioD's pavilion at the G20 Summit and showed interest in CIBioD's 'Futuristic Healthcare Delivery Platform' presenting an automated teleconsultation platform and point of care diagnostic facilities. The Chief Minister also directed the officers to explore the possibilities of deployment of such system in the state.
In a short span of three years, CIBioD has developed many innovative technologies, eight patents have been granted, 11 patents have been published and 12 patents have been filed. CIBioD is also promoting entrepreneurship in healthcare for development of futuristic healthcare delivery models to achieve Sustainable Development Goals (SDGs) with deployment of cutting edge technologies in primary healthcare.
Experts associated with the project claimed that it would also reduce the carbon footprint, promote social sustainability, and provide better as well as access to health services by socio-economically backward and marginalized populations with the aim of reducing tertiary care centres. Will use soon. It also bridges the gaps in service delivery and brings communities closer to uninterrupted services even during difficult times like the pandemic, claim experts.
Tagged:
Bhagwant Mann
G-20 Meet
G-20 Summit
G-20 Summit in Amritsar
Indian Council of Medical Research
Punjab CM