NMC aims to streamline medical education ecosystem through newly introduced guidelines, Health News, ET Healthworld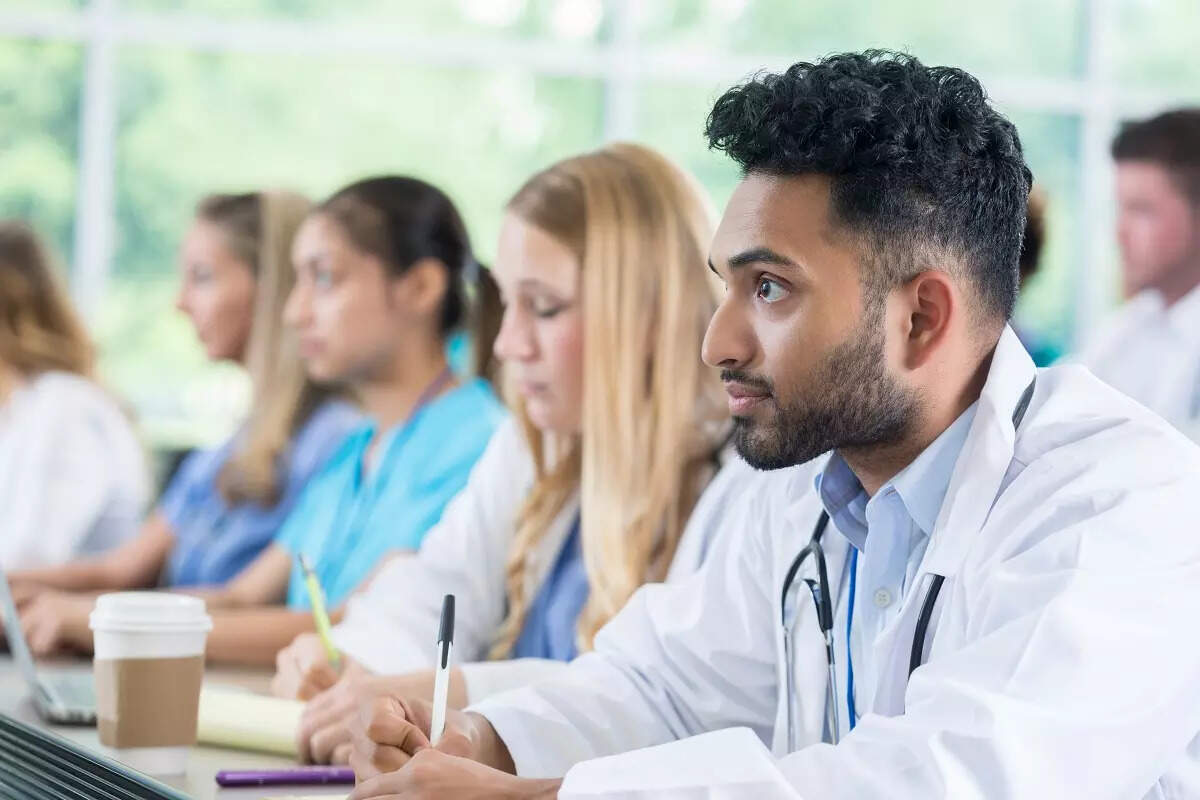 New Delhi: The National Medical Commission (NMC) has released the latest draft rules related to undergraduate medical education in the country. As per the draft rules brought out, students enrolled in the MBBS course will get only four attempts to pass in the first year and will not be allowed to continue the course beyond a period of nine years.
The NMC also includes provision for formation of student unions in all medical colleges across the country so that students can have a say in matters of their general welfare. In case of migration it will be given to meritorious students only in exceptional cases. However, students will get migration from one government college to another and from one private college to another private college only.
Speaking to Education Times, Dr Amit Gupta, Professor, Department of Surgery, AIIMS Rishikesh, says, "The latest draft rules issued by the NMC are progressive in nature and will streamline the medical education ecosystem in the country. Fixing the four attempts to pass the first year and not allowing the students to remain enrolled in medical UG course for more than nine years was very necessary and should have been done earlier. There have been many instances where many students have been stuck for many years, especially in state medical colleges.
For example, a man in his 40s was still pursuing MBBS in one of the state medical colleges. Such candidates are not technically competent and do not have the necessary knowledge to justify their presence in the medical profession. Due to these changes, candidates will take their studies seriously which will play a vital role in making them good quality doctors in future."
"The introduction of electives or choice-based courses is in the academic interest of the students as they will be able to broaden their knowledge base. They will be required to study nine optional subjects, out of which five are compulsory and four can be chosen as per their interest. Some of the electives offered are Biomedical Engineering, Artificial Intelligence and Biotechnology. Apart from this, the draft guidelines also mention formation of student unions in every medical college, which is necessary because whenever there is a change in some policies as far as their welfare is concerned, the students should also be on board. should be included.
A source in the health ministry, on the condition of anonymity, says, "So far many students re-enroll in the MBBS course after failing in both central and state medical colleges. There have been instances where many students have been enrolled in the course for 10-20 years without passing out which clearly shows the lack of seriousness on their part. As far as migration is concerned, students should not migrate from private to government college as it will be considered as back door entry. This is because the admission in government college is purely on the basis of merit.
Tagged:
health News
MBBS course
Medical college
merit student
National Medical Commission