Nara Lokesh completed 600 km of Yuvagalam Padayatra in Kadiri constituency of Andhra Pradesh. Amaravati News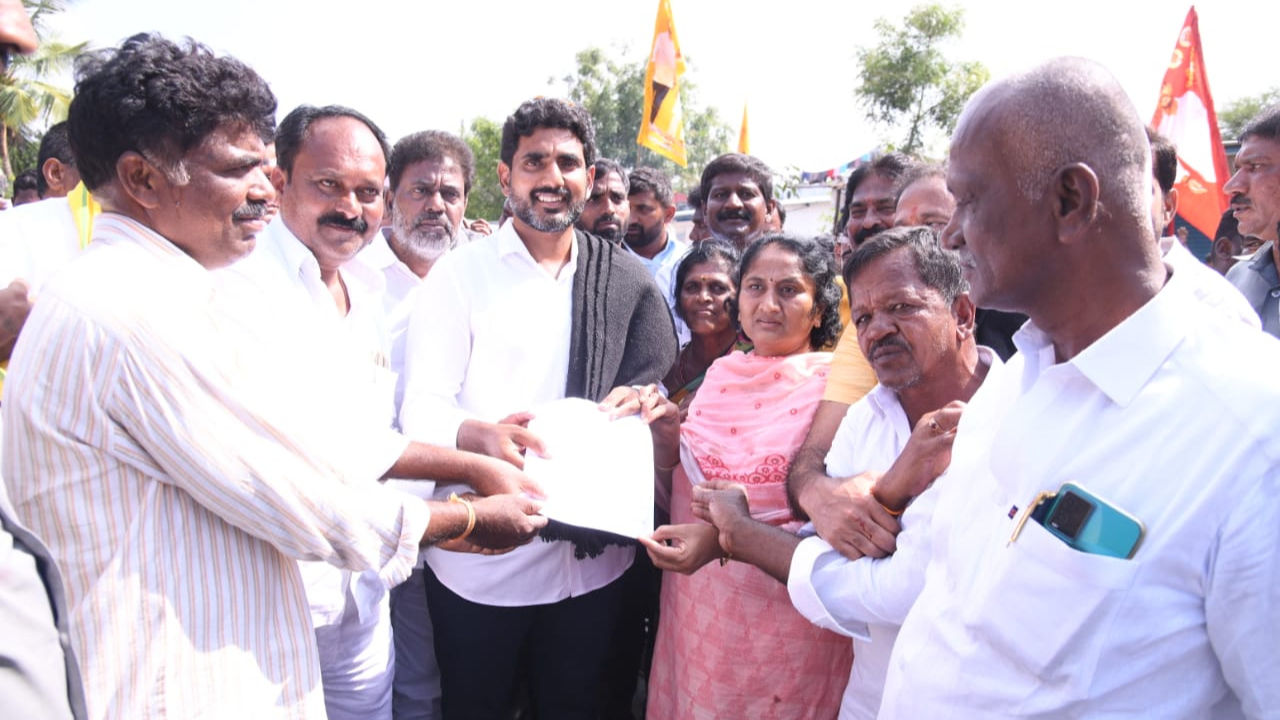 Tirupati: National General Secretary of Telugu Desam Party (TDP) Nara Lokesh completed 600 kms Yuvagalam Padyatra in Nallacheruvu, Andhra Pradesh Qadiri assembly constituency in the combined Anantapur district on Sunday.
During his interaction with unemployed youth at Nalacheruvu, Nara Lokesh promised that TDP, after coming back to power in the state in 2024 general elections, would set up industries at the headquarters of every assembly constituency in the state, with the aim of creating ample employment opportunities have to be born. local youth.
Nara Lokesh asserted, "Inflation is one of the major issues faced by the common man today and TDP will bring down the prices of essential commodities and also reduce the tax burden on the common man."
Handloom workers and representatives of the Kuruba community also expressed their anguish to Nara Lokesh and the TDP national general secretary assured them that all their concerns would be addressed after TDP comes back to power in the state.
Tagged:
Amaravati News
amravati latest news
amravati news live
amravati news today
Kadiri Constituency
Kadiri constituency of Andhra Pradesh
Nara Lokesh
Qadiri
today news amravati
Yuvagalam Padyatra