look | Unleash your stress at Bengaluru's only 'Rage Room'
look | Have you been to the 'Rage Room' in Bangalore?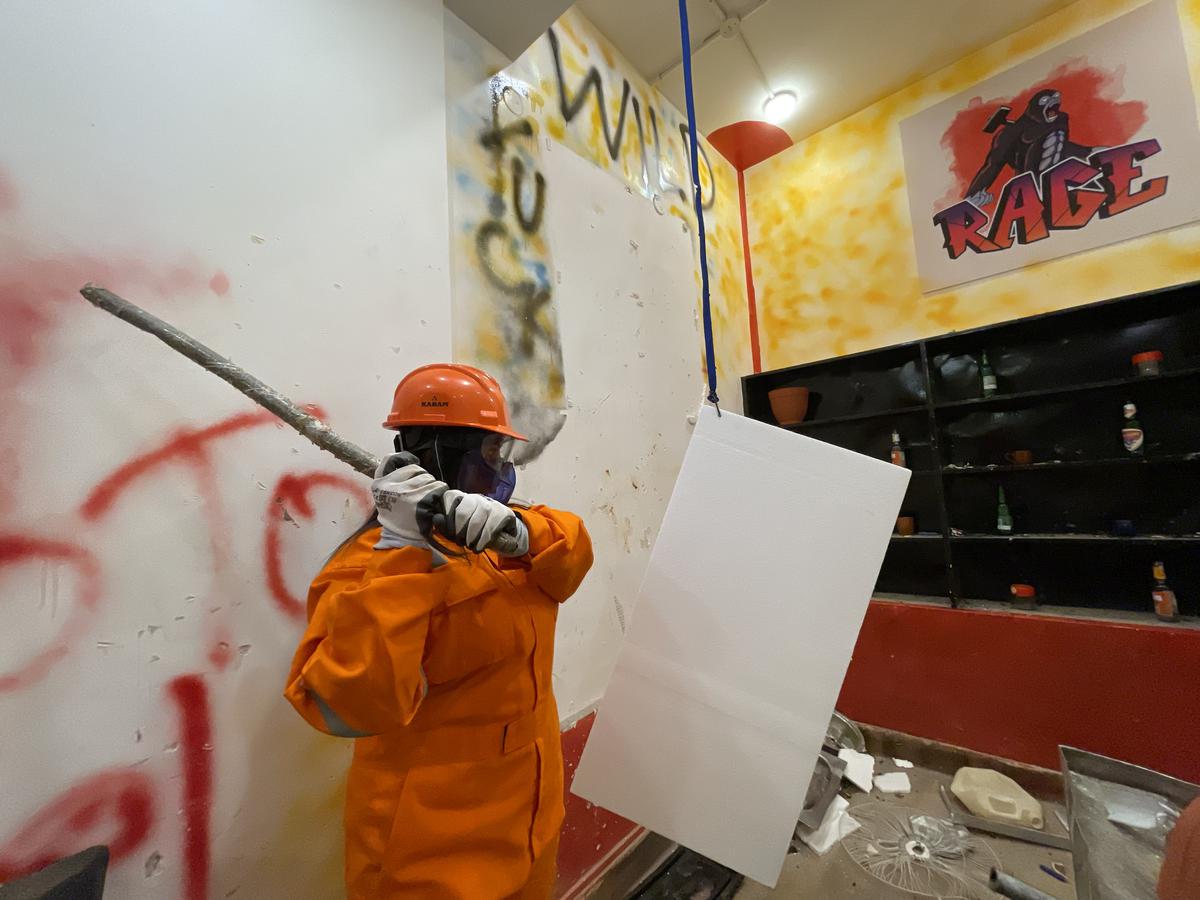 The Rage Room is booked during weekends, says owner Ananya Shetty. Photo credits: K. Murali Kumar
I just broke a television and it felt good. All the anger from a nasty comment a friend had made last night was out of my system. In the new rage room in Bengaluru, I spent 15 minutes demolishing things like ceramic cups, beer bottles, thermocol sheets with an iron rod and hammer. The items to break differ according to the time slot chosen. You can also break TVs, refrigerators, microwaves, plastic, wooden, and metal objects. The staff provided me with safety equipment such as industrial safety apparel, a helmet, gloves and a pair of shoes. Meanwhile the rock music playing proved to be a good background track for the scenario and it filled me with energy.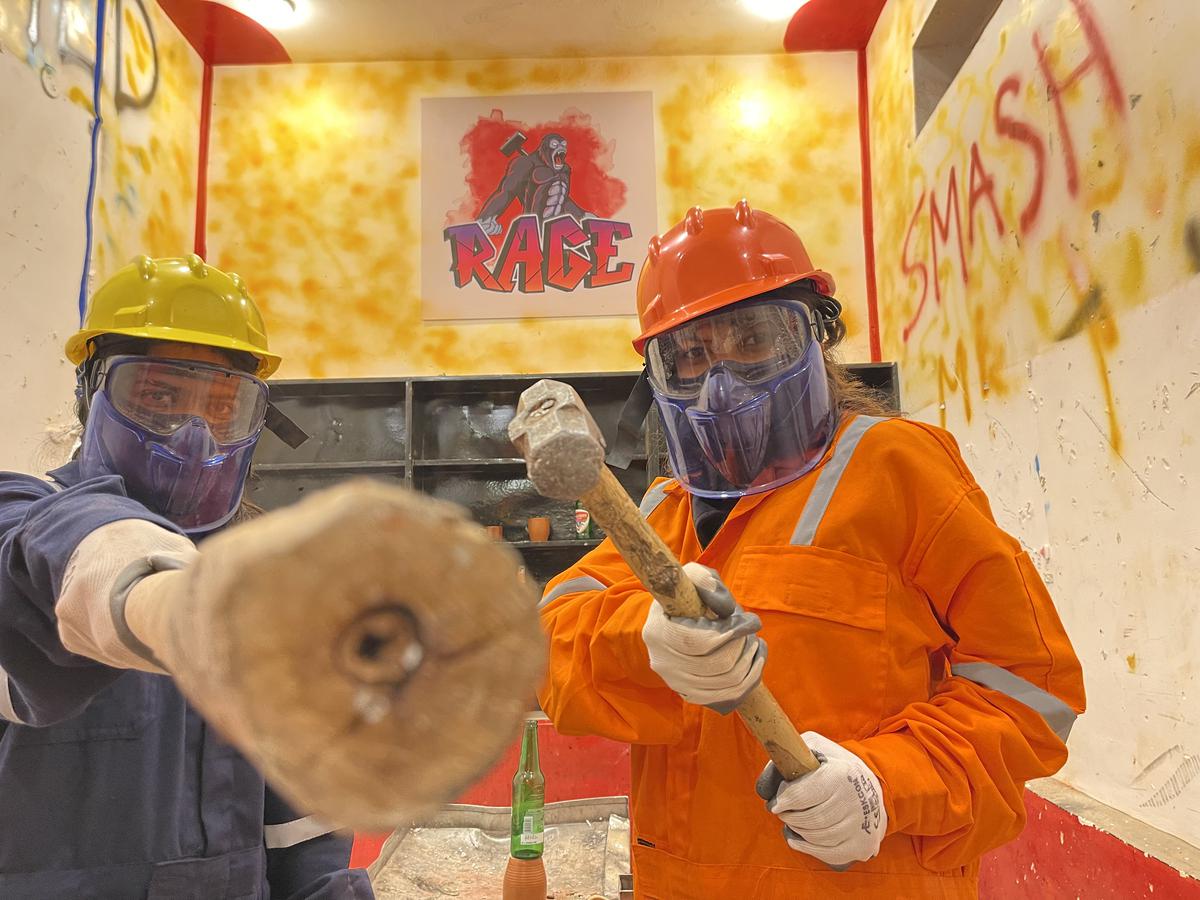 Rage Room near South End Circle in Bengaluru, where people can book appointments to break beer bottles, ceramic mugs, pottery, glass jars and metal objects. Photo credits: K. Murali Kumar
"I want to make it fashionable to say that I was so angry with you that I had to go to the Rage Room to calm myself down," says Ananya Shetty, 23, who opened the place. "People with deep-seated frustration need to recognize that they are angry and have a valid reason, which is usually overlooked in our need to be sane and understanding at all times," she says.
It is getting a great response with an average of 25 registrations in a week. , "The response has been great. Around eight to nine people turn up on weekdays and all slots are booked during weekends. People are enjoying breaking things," says Ananya.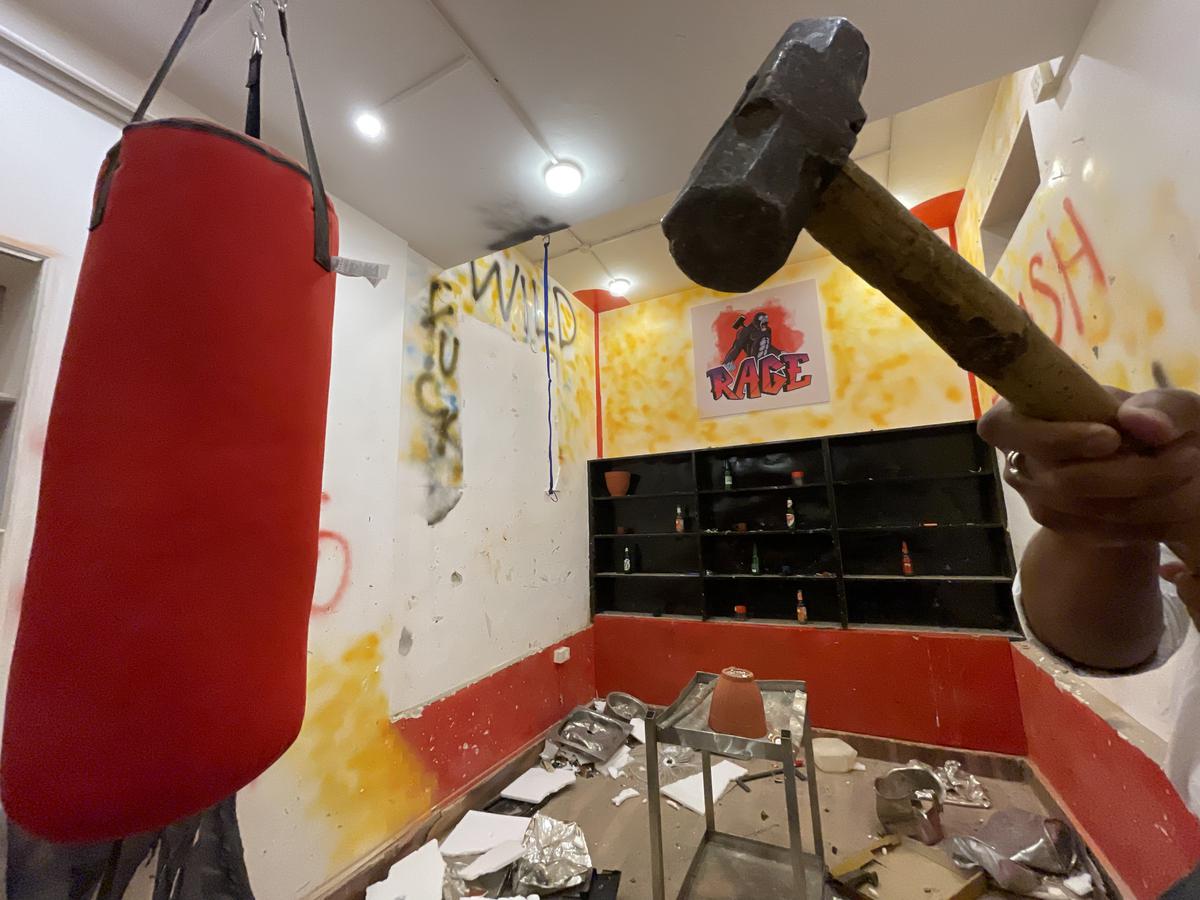 Reportedly, the first Rage Room opened in Japan in 2008. Then, it became a popular concept in Serbia, the United Kingdom and the US. In India, the first Rage Room, called Bhadas Cafe, opened in Indore in 2017. Then Hyderabad got its first setup in 2022, followed by Bengaluru.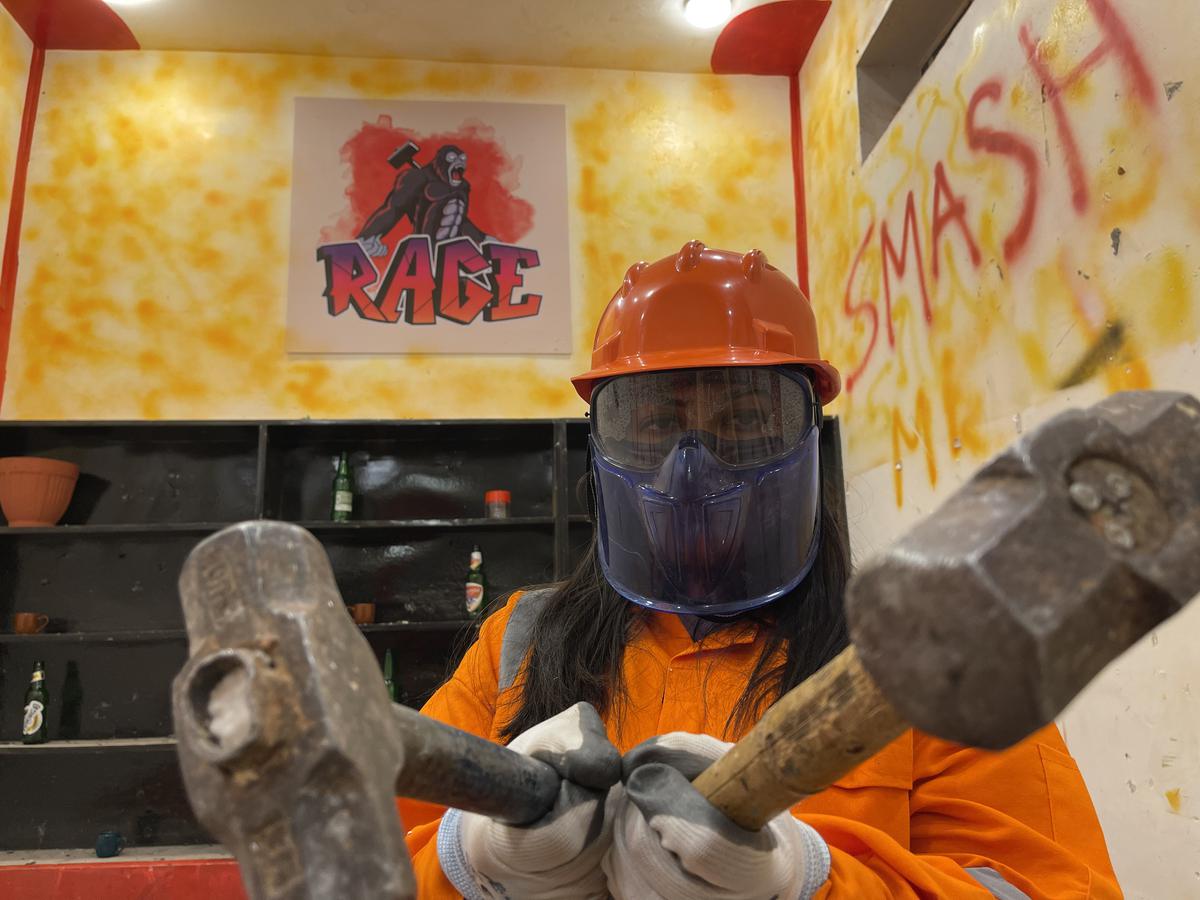 In a society where we are conditioned to suppress negative emotions, what inspired Ananya to start this initiative? "Anger, if not addressed optimally, can lead to self-violence or towards other people around you. I am looking for a way of self-preservation," she replies.
To book a session, register online on their official website https://rageroombangalore.com/. There are several booking options, from five-minute slots to 20-minute sessions. Trial packs start from ₹99 per person and go up to ₹600. In addition, there is also a package in which couples can opt for temper tantrums together.
Tagged:
anger management
Rage Room Bangalore
Stress Relief