Lamborghini to deploy hybrid technology across model range in India by end of 2024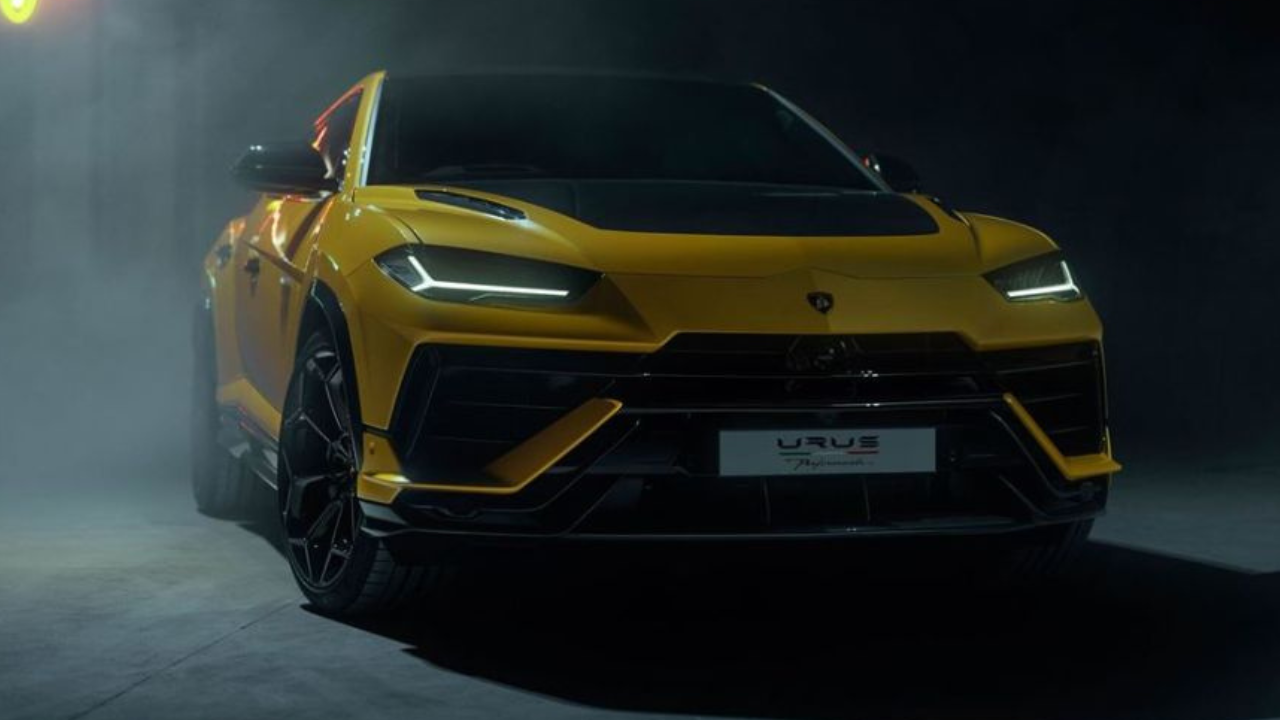 New Delhi – Italian automaker Automobili Lamborghini The Italian super sports carmaker plans to deploy hybrid technology in its models in India by the end of 2024 as the Italian super sports carmaker seeks to halve emissions from its cars in the coming years, according to a top company executive. The top player also expressed confidence that the country's taxation policy remains consistent, though any tax cuts would be welcome.
The company currently sells three models – premium SUVs Urus and two super sports cars the Huracan Tecnica and Aventador In the country, the prices start from Rs 3 crore upwards.
"The roadmap for us is that by the end of 2024 we are going to hybridize our entire model range. So this year we will have the first hybrid, the new V12, then in 2024 we will have the Urus hybrid and also a new V10. Which is also going to be a hybrid." Lamborghini India Head Sharad Agarwal told PTI.
He said that in 2028, the company plans to bring a fourth model globally which will be a fully electric model.
"The idea is to reduce the emissions from our cars by 50 per cent by 2025," Agarwal said.
The company will bring the upgraded models globally and then introduce them in the Indian market as well.
Lamborghini started its India operations in 2007. Last year, it sold 92 units in India, a growth of 33 per cent as compared to 69 units in 2021.
Asked whether high taxation on imported cars is affecting the growth of the luxury car segment in India, Agarwal said: "Today, the market is attached to the current tax structure that we have…which would not like to reduce duty..but it is not a priority from our side…"
Furthermore, he added, "In the last 5-6 years, we have seen that there is a consistent tax regime from the government and we will always request this continuity to be maintained. Once the segment structure is aligned with Let the segment grow."
Lamborghini Urus Performante review: Money buys happiness! , TOI Auto
He said that the government should maintain consistency in the policy.
"We are not asking to reduce it (tax), but if it is reduced then who will not say it," Agarwal said.
Lamborghini imports its entire model range in India.
At present, CBUs (Completely Built Units) with a CIF of more than USD 40,000 or with an engine capacity of more than 3,000 cc for petrol-powered vehicles and more than 2,500 cc for diesel-powered vehicles As imports attract 100 per cent customs duty.
Tagged:
Aventador
Lamborghini
Lamborghini Huracan
Lamborghini India
Sharad Agarwal
Urus