'Kisan Mahapanchayat': Delhi Police issued traffic advisory, 2,000 personnel will be deployed. delhi news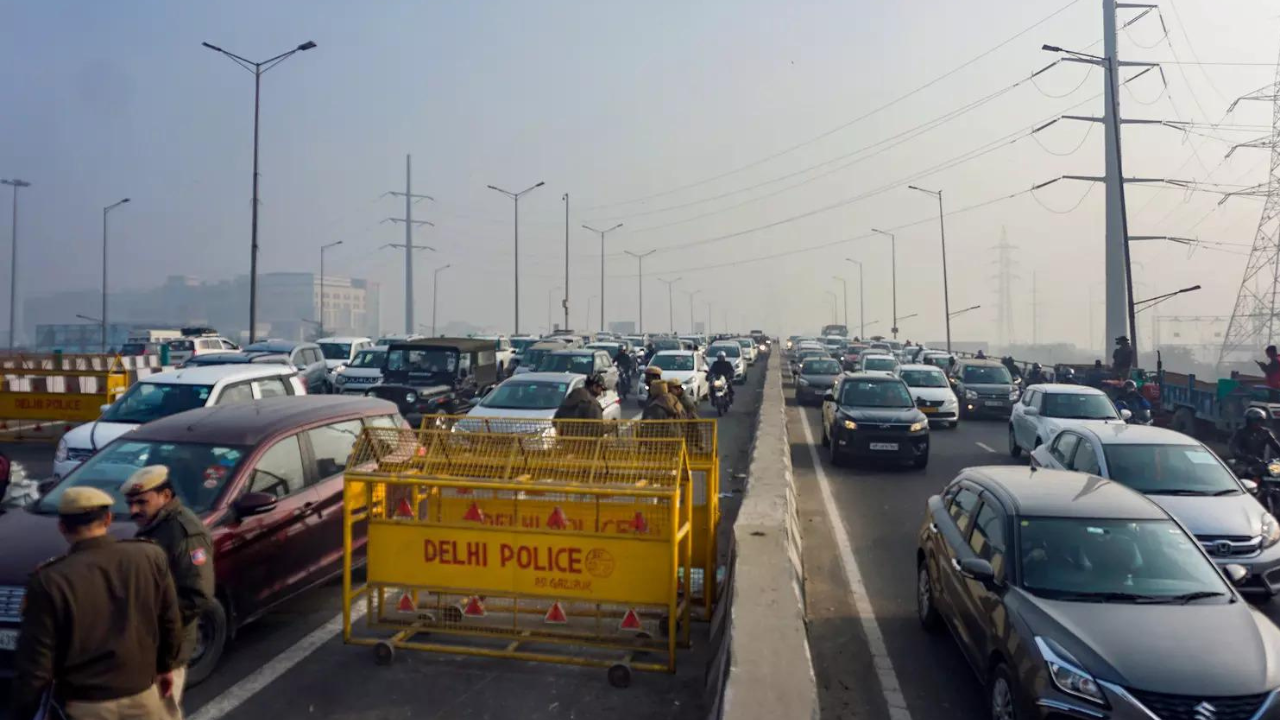 New Delhi: Delhi Police to deploy over 2,000 security personnel Ramlila Maidan Officials said thousands of farmers would gather for Monday's 'Kisan Mahapanchayat'.
Elaborate security arrangements have been made to ensure that the event goes smoothly, police said on Sunday.
"For the 'Kisan Mahapanchayat', we have taken elaborate security measures. We will ensure that everyone stays safe and secure."
"Over 2,000 security personnel have been deployed to ensure that the event goes smoothly and law and order is maintained," a senior police officer said.
He said that police personnel would be deployed for crowd management and it would be ensured that no unauthorized person would enter and disturb the law and order.
As per an advisory of delhi traffic Police, around 15,000-20,000 people are likely to participate in the mahapanchayat. He is expected to reach Ramlila Maidan from Sunday night.
People and motorists have been advised to avoid roads around Ramlila Maidan, especially JLN Marg from Delhi Gate to Ajmeri Gate Chowk, a traffic police official said.
Kisan mahapanchayat will be held to push for legal guarantee on the minimum support price (MSP), the Samyukta Kisan Morcha – the umbrella body of farmer unions – said in a statement on Sunday.
Lakhs of farmers from different states and union territories are going to Delhi to participate in this program.
Addressing a press conference here, Morcha leader Darshan Pal said, "The Center should fulfill the assurances given to us in writing on December 9, 2021 and take effective steps to ease the ever-increasing distress faced by farmers." "
The Morcha led an over a year-long agitation against the Centre's now repealed farm laws. It suspended the agitation in December 2021 following the government's assurance to withdraw the cases registered against the farmers during the agitation and to consider the pending demands of the farmers including legal guarantee of MSP.
It has also urged the Center to disband the committee on MSP, alleging that it is contrary to their demands.
The demands of farmer unions include pension, loan waiver, compensation to those who died during the farmer's movement and demand for withdrawal of electricity bill.
"The Electricity Amendment Bill, 2022 referred to the JPC (Joint Parliamentary Committee) should be withdrawn. The Center had given a written assurance that the Bill would be introduced in Parliament only after discussions with SKM, but despite this, it introduced the Bill. " ," the front said in its statement.
It also reiterated the demand for free electricity for agricultural purposes and 300 units for rural households.
(With inputs from PTI)
Tagged:
delhi latest news
delhi news
delhi news live
delhi news today
delhi traffic
delhi traffic advisory for kisan rally
Kisan Mahapanchayat at Ramlila Maidan
Kisan Mahapanchayat in Delhi
Ramlila Maidan
today news delhi
Traffic advisory for Kisan Mahapanchayat