Jamia Hamdard organizes National Alternative Dispute Resolution Festival 2023
New Delhi: Hamdard Institute of Legal Studies and Research (HILSR), School of Law, Jamia Hamdard is organizing Concordia: National ADR Fest 2023 from March 17-19, 2023. The fest includes competitions like National Debate Competition and National Client Counselling. Competition.
The inaugural ceremony of the fest took place on Friday at Jamia Hamdard Campus. The celebration began with the laying of the foundation stone of the New Law School building in the presence of the chief guest of the day, Ms. Hima Kohli, Judge, Supreme Court of India. sir hammad ahmedChancellor and Prof. (Dr.) M. Afsar Alam, Vice Chancellor, Dean, School of Law along with Registrar SS Akhtar, Prof. (Dr.) Salina K. Bashir, and Ms. Nazish FatimaFaculty Convener of ADR Board.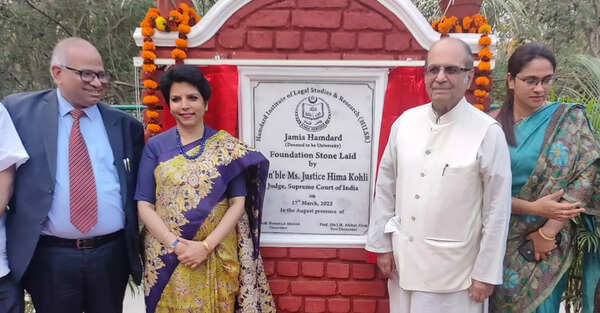 Thereafter, the dignitaries proceeded to Hamdard Convention Center where they received the Guard of Honor along with the Guest of Honor Hon'ble Shri Deepak Gupta, Former Judge, Supreme Court of India. After this the official ceremony started, which was presided over by Prof. (Dr.) Salina K. Basheer, Dean, School of Law and felicitated the dignitaries along with faculty and student organisers.
After the felicitation, the Guest of Honor, Hon'ble Mr. Justice Deepak Gupta discussed about the importance of the Preamble and the basic structure of the Constitution and addressed the gathering. This was followed by the address of the Chief Guest of the day, Honorable Ms. Hima Kohli, who emphasized on the need and importance of ADR along with its various methods and the role of AI in ADR in today's times. Justice Kohli emphasized on the importance of mediation and Lok Adalats. Lastly, Justice Hima Kohli also suggested the university to set up an arbitration desk along with training programmes.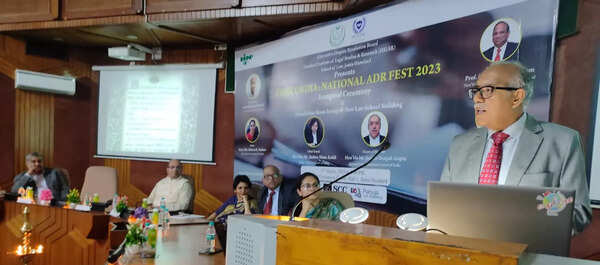 Thereafter, Hon'ble Vice-Chancellor, Prof. (Dr.) M. Afsar Alam delivered the presidential address, in which he discussed the importance of ADR and congratulated the teams participating in the national events. The program ended with a vote of thanks by Ms. Nazish Fathima, Faculty Convenor, ADR Board, who thanked all the dignitaries and participants for their presence. Dr. Sarfaraz Ahsan, Deputy Registrar, Prof. Sarwar Alam, Chief Proctor, along with other dignitaries, Ms. Heena ParveenAdvocate Kailash Vasdev, Advocate Shreyans Singhvi, Shri Azhar Ali Khan, Mohd. Tauheed Alam Serious efforts.
Tagged:
Hamdard Institute of Legal Studies and Research
Jamia Hamdard University
Ms. Heena Parveen
Ms. Nazish Fatima
sir hammad ahmed
Tauheed Alam