I don't think this is the last IPL for MS Dhoni: Shane Watson | cricket news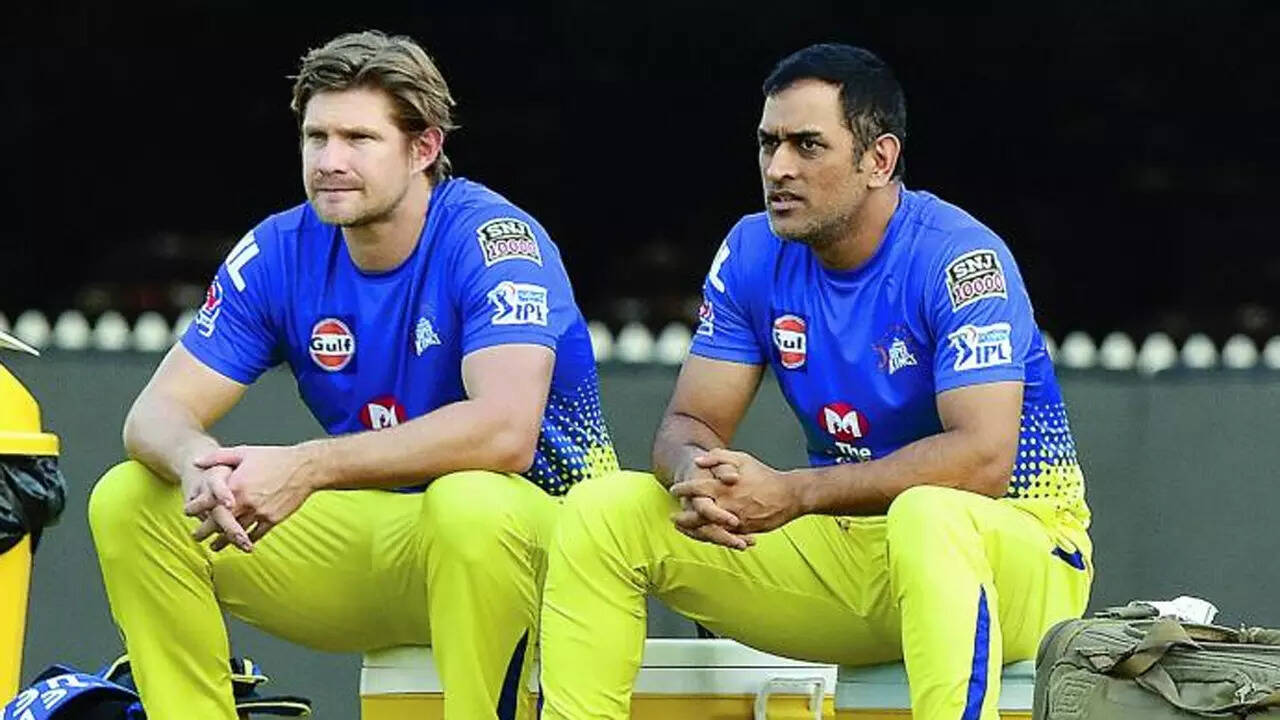 New Delhi: As the 16th edition of the Indian Premier League draws closer, the talk of MS Dhoni's retirement from IPL is gaining momentum. Dhoni has been leading the Chennai Super Kings since the inception of the league in 2008 and has helped them win four IPL titles.
This year's IPL will also see the return of the home and away format, allowing Chennai fans to witness Dhoni at the MA Chidambaram Stadium.
Former Australia batsman Shane Watson believes that Dhoni can play for another 3 to 4 years as he still has what it takes to compete at the top level. Watson, who is currently participating in the Legends League Cricket (LLC) in Doha, also said that Dhoni is one of the main reasons for CSK's success.
Dhoni has been a dasher in front of the stumps and immaculate behind him. Despite announcing his retirement from international cricket in 2020, he enjoys unparalleled popularity.
Dhoni has also played for Rising Pune Supergiants since 2016-17. He was also part of the team that finished runners-up in 2017 under the captaincy of Steve Smith.
"I heard this is MS Dhoni's last IPL but I don't think. MS Dhoni can continue playing for next three to four years. He is still very fit and is batting and keeping wicket really well. His Leadership is great. Something that is as good as his game. His fitness and mind reading of the game make him a good leader. His skills on the field are great. He is one of the main reasons CSK is successful is," Shane Watson told ANI.
Watson, who is currently participating in the Legends League Cricket in Doha, said it was a great experience to share the dressing room with players like Jacques Kallis and Aaron Finch.
"I am enjoying being here on the field and sharing the dressing room with Jacques Kallis, Aaron Finch and many other players and it is a different league which takes us to the next level and I am very happy to be a part of it. ," He added.
Personally, IPL 2022 was better for Dhoni as he scored his first fifty in the Indian Premier League since 2019, but it still fell short of the standard he had set for himself. Last year, the captain who led the Men in Yellow to four IPL titles scored 232 runs at a strike rate of 123.40 and an average of 33.14.
CSK will take on defending champions Gujarat Titans in the first match of the Indian Premier League 2023. They would like to make the 2023 edition memorable, which could be Dhoni's final one in CSK colours.
(With ANI inputs)
Tagged:
Chennai Super Kings
Indian Premier League
IPL
IPL 2023
ipl live score
ipl news
M S Dhoni
shane watson