HC directs to maintain status quo on 2019 recruitment to government posts Health News, ET HealthWorld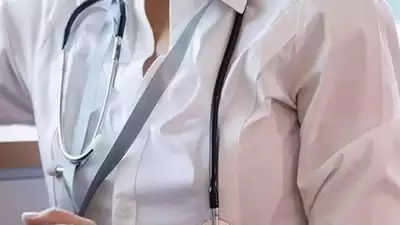 MUMBAI: The Bombay High Court on Wednesday ordered status quo on the 2019 recruitment process for various public posts after the Maharashtra Administrative Tribunal (MAT) challenged the recent verdict on the issue of Maratha candidates and Economically Weaker Section (EWS) quota. instructed.
The MAT was conducted on February 2 as invalid 2020 and May 2021 to enable Maratha candidates to mid-selection under EWS category under Socially and Educationally Backward Class candidates (SEBC).
The selection is for posts in Forest Service, PWD Engineering Service and State Tax.
The MAT had also canceled the select lists dated 26.06.2022, 23.7.221, 14.7.2022 in respect of EWS candidates and directed the Maharashtra Public Service Commission (MPSC) to "prepare the final select list of EWS candidates in original and It was directed to recommend within four weeks retaining the remaining select lists except EWS in the respective examinations.
Advocate General Birender Saraf submitted that the select list has not yet been prepared.
In May 2021, the Supreme Court struck down the SEBC Act of 2018.
Saraf argued that in the wake of the SEBC Act, Maratha candidates were unable to apply for the Economically Backward Classes reservation even though they were eligible for it and since the SC had held the SEBC illegal, it was a fair opportunity for the state Was open to give. To ensure that Maratha candidates are not deprived of the benefits of reservation for EWS to which they are otherwise legitimately entitled.
An HC bench of Acting Chief Justice SV Gangapurwala and Justice Sandeep Marne said the issue needed to be heard and finally decided and posted it to March 29.
Tagged:
Bombay High Court
ews
forest service
health News
Maharashtra Administrative Tribunal
MPSC
mumbai news