GM CEO meets with senators on self-driving cars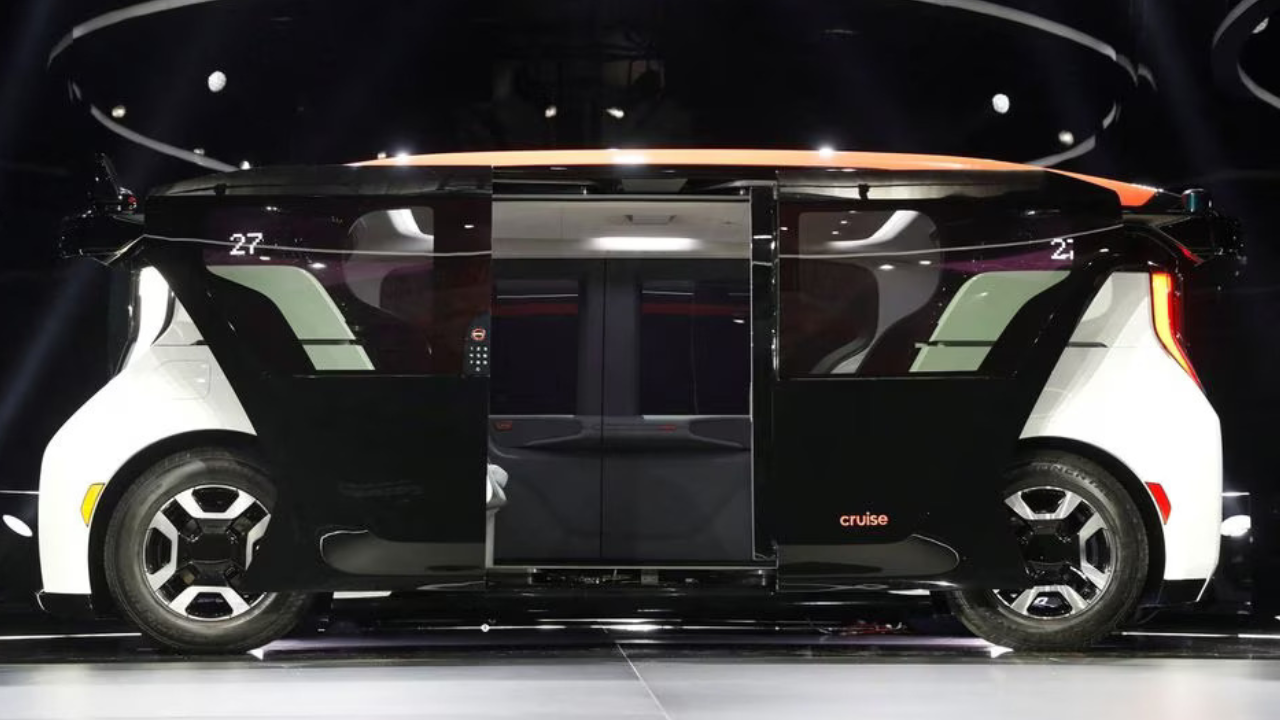 Washington – CEO of General Motors mary barra Thursday met with two key senators as the Detroit automaker pushes legislation to accelerate the deployment of self-driving vehicles on American roads.
Barra met with Senate Commerce Committee Chair Maria Cantwell and Senator Gary Peters, a fellow Democrat and a Commerce Committee member, the company confirmed.
Congress has been dogged for more than six years on legislation to ease rules allowing for the deployment of thousands autonomous vehicle,
"We must act to ensure that American manufacturers can compete with countries like China, create jobs and improve road safety," said Peters, who represents Michigan. He said Barra discussed "the future of mobility – including autonomous vehicles" with MPs.
GM and its self-driving technology unit, Cruise, revealed in February 2022 that they have applied to the National Highway Traffic Safety Administration (NHTSA) for permission to deploy 2,500 self-driving vehicles annually without steering wheels, mirrors, turn signals or windshields. Petition was filed. Viper.
GM wants to deploy its original vehicle, which has subway-like doors and no steering wheel. GM says the vehicles will require passengers to fasten seat belts before the autonomous ride. NHTSA opened the petition for public comment in July but did not act on it.
In 2017, the House of Representatives passed voice vote legislation to accelerate the adoption of self-driving cars, prevent states from setting performance standards and expand the number of vehicles that can be deployed with exemptions , but the bill never passed the US Senate.
Lamborghini Urus Performante review: Money buys happiness! , TOI Auto
In 2021, Cruz urged President Joe Biden to roll back the self-driving car law, saying the country has fallen behind China.
In December, NHTSA launched a safety investigation of autonomous driving systems in vehicles manufactured by Cruise after reports of two injuries in rear-end crashes. NHTSA said it received reports of incidents in which self-driving cruise vehicles "may engage in unreasonably hard braking or come to a standstill."
Cruise said in December that he was cooperating with the investigation, noting that he had driven "approximately 700,000 fully autonomous miles in an extremely complex urban environment with zero life-threatening injuries or fatalities."
Tagged:
autonomous vehicle
Gary Peters
General Motors
Joe Biden
mary barra
NHTSA
self driving car