Cooking Tips: How To Make Perfect Rajasthani Baati At Home
Baati is a popular Rajasthani bread made using whole wheat flour and ghee. Crunchy on the outside and soft on the inside, this quintessential Rajasthani delicacy is an absolute delight to eat. It is usually served with dal, chutney, churma, and is topped with a generous drizzle of ghee. Made using local ingredients, the baatis are quite flavourful and have a unique texture. However, making it at home can be quite a challenge. Did your wick turn out to be too soft or too hard? If you are someone who often faces this problem, then we have got you covered. While it may take some practice to master the art of making this Rajasthani roti, here are some easy tips that will come in handy the next time you struggle to make baati at home.
Read also: Rajasthani Dal Baati recipe will give a royal makeover to your weekend meals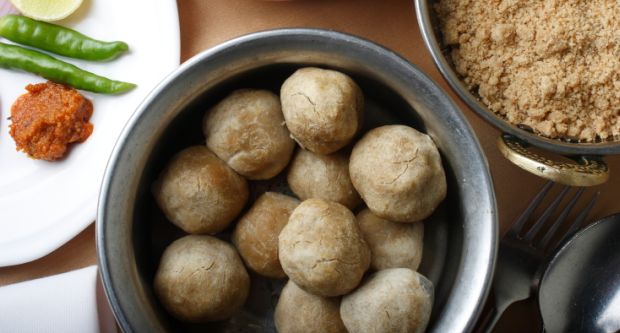 Do you often find yourself wondering?
Why is my bati so hard?
Baati tastes good when it is neither too soft nor too hard. If you fry the bati for a long time then your bati may become hard. There are chances of over frying, and this can easily make it tough from inside.
How many types of Baati are there?
This Rajasthani bread can be eaten as it is or it can be stuffed with various stuffings. You can also stuff peas, onions, potatoes or sattu in it.
Who invented the bati?
As per the studies, it is believed that the bati was invented by Bappa Rawal, the founder of the Mewar kingdom. At the time, it was his favorite wartime meal.
Read also: 11 scrumptious Rajasthani recipes | Popular Rajasthani Dishes
Here are some tips to make perfect Rajasthani Baati at home:
1. Knead the dough well
Kneading the dough well is the first step to ensure that your batis are of the right texture. If you knead the dough too smooth, it will ruin the crunchiness of the baati. Always use stiff dough instead of soft dough as it helps them to keep their shape.
2. Bake It
Baati is traditionally cooked in a tandoor. however, since most of us do not have access to a tandoor, it is best to bake them. While some people also like to deep fry them, there is a high possibility that you may over fry them. Baking is very easy and allows you to check the hardness of the baati.
3. Add lots of ghee
Ghee is one thing that you cannot compromise on while making Baati. It gives them rich flavor and helps in enhancing their taste. Keep in mind that instead of water, knead the flour with enough ghee.
4. Add curd
Another ingredient that can help you make perfect baati at home is curd. While kneading the dough, you can also add 1-2 tsp curd along with ghee. This also helps in increasing the taste of Baati.
Try these tips and let us know how they worked for you in the comments below.

About Vaishali KapilaVaishali finds comfort in parathas and rajma rice, but is equally excited to explore different cuisines. When she's not cooking or baking, you can often find her curled up on the couch watching her favorite TV show – Friends.
Tagged:
cooking tips
daal baati
how to make baati
indian cooking tips
Rajasthani Baati
Rajasthani Cuisine
Rajasthani food