Construction of Central Jail will start soon in Coimbatore village. coimbatore news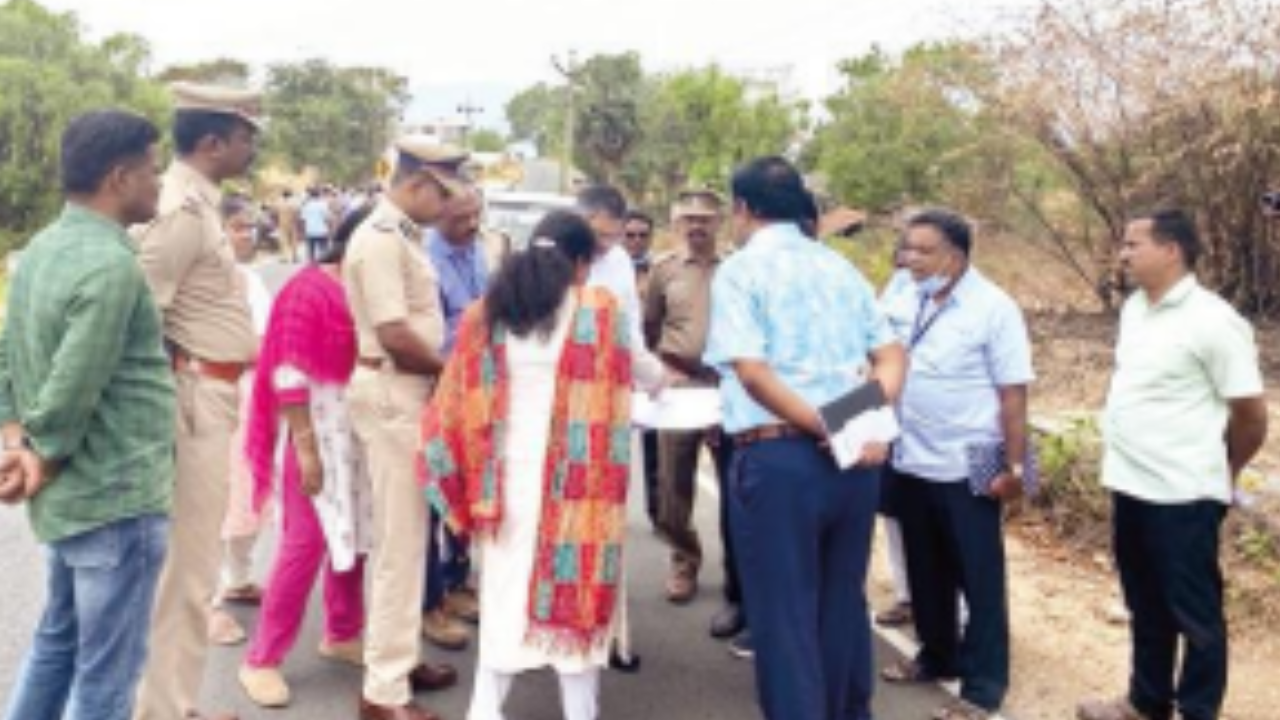 Coimbatore: Proposed construction of Central Jail Bilichi Additional Chief Secretary, Home, Prohibition and Excise Phanindra Reddy said here on Saturday that the work would start soon in the village near Karamdai.
Reddy visited Bilichi village and inspected the 95 acres of land where the state government is planning to build a new jail. He was accompanied by District Revenue Officer Leela Alex, Jail DIG G Shanmugasundaram, Jail SP Urmila and Tamil Nadu Police Housing Corporation Executive Engineer Aravindan.
The official told TOI that a detailed project report for the work would be ready within two months. "The jail authorities have requested the revenue department to acquire five more acres of land for connectivity on the Karamdai-Kovilpalayam road," he said.
Within a month, 95 acres of land will be handed over to the jail department. The revenue department is soon planning to acquire five acres of land for road connectivity.
Presently located in the heart of the city, the Coimbatore Central Jail was established in 1872 on 165 acres. The facility houses 2,350 male inmates and 100 female inmates. The DMK government plans to set up Semoji Park at the site of the jail and had allotted land in Bilichi village to relocate it.
Reddy also visited the Regional Forensic Science Laboratory at the Race Course. Though the government is planning to set up a state-of-the-art laboratory there, revenue department officials are looking for a bigger space within the city to build the facility.
Tagged:
Bilichi
Bilichi Central Jail
bilichi coikbator
coimbatore latest news
coimbatore news
coimbatore news live
coimbatore news today
today news coimbatore