Chandrasekhar: Electronics manufacturing will create 1 million jobs by 2025-2026: Rajeev Chandrasekhar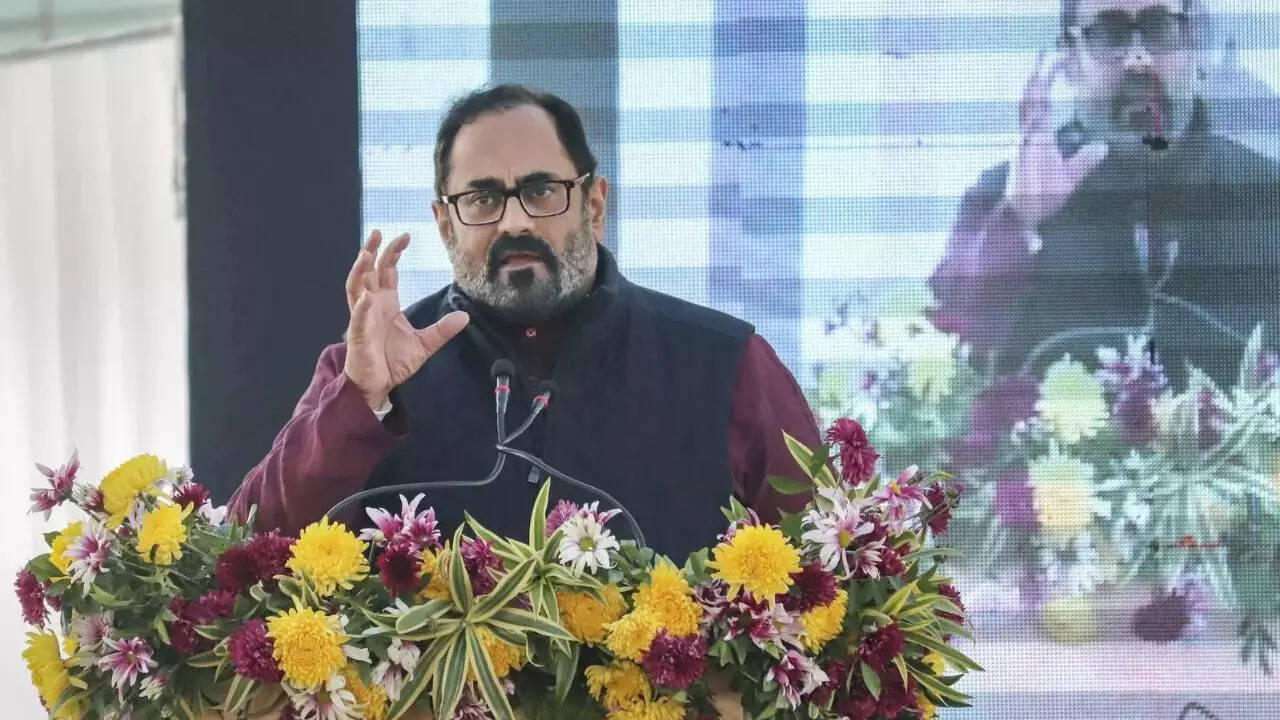 India's target of increasing electronics manufacturing to Rs 24 lakh crore by 2025-2026 will help create over 10 lakh jobs in the country, Rajeev ChandrasekharUnion Minister of State for Electronics and Information Technology has said.
Chandrasekhar was speaking at the 'New India for Young India' session in Bengaluru and said that young Indians are driving the country's progress in India's 'technology'.
"There are over 90,000 startups, including 110 unicorns, in which young Indians are playing a big role. He has achieved success because of his hard work and efforts and not because of any connections or famous surname," said Chandrasekhar.
Drawing a comparison between India before 2014 and after 2014, he said the country is at an inflection point and the present generation of students was the 'luckiest generation' in the history of independent India.
"The age-old story of dysfunctional democracy and governance has been transformed into functional democracy and maximum governance, thanks to the policies of the Narendra Modi government," he said.
on chandrasekhar svb crisis
To a question about the Silicon Valley Bank (SVB) crisis and the government's role in mitigating the crisis for startups, the minister said, "Indian banking system is far more resilient and robust than any other country's banking system . Startups should therefore choose Indian banks as their preferred banking partners.
Chandrasekhar pointed out that over $250 million has been transferred from SVB to GIFT City Banks in the past few days. The minister said earlier this week that Indian startups have deposits of $1 billion in SVBs.
In addition, Chandrasekhar said that at least 1.5 million young Indians from Karnataka would be trained in future-ready skills related to the industry.
He said companies like Salesforce, Truecaller and Renesas have opened their offices in India, highlighting the opportunities India offers. He added that "the skill will help prepare young Indians to take advantage of these opportunities."
Tagged:
chandrashekhar
electronics manufacturing in india
Make in India
Rajeev Chandrasekhar
svb