Andhra Medical College gets NMC nod for 89 PG seats, Health News, ET Healthworld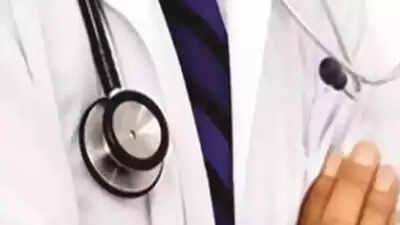 VISAKHAPATNAM: The National Medical Council had made an assessment for the increase of postgraduate medical seats in Andhra Medical College (AMC) in January 2023. Of the 131 seats applied for by the AMC, the evaluation was done for 118 seats.
AMC Principal Dr G Buchi Raju said that so far permission has been given for 89 seats, including 46 seats this month. "Last month, we got approval for 43 seats. Four new seats have been approved in Cardiothoracic surgery. DVL seats increased from existing seven to 10, Gynecology from existing 26 to 37, Pathology from existing eight to 14 Physiology has been increased from the existing five to 12 seats, Neurology from the existing three to five, Surgery from the existing 19 to 26 and Community Medicine from the existing six to 12.
The AMC Principal said that the 26th State Conference of the Indian Association of Medical Microbiology (Telangana-Andhra Pradesh Joint Chapter) was recently held in Hyderabad. Dr. Raju said, "Dr.Seli Sindhuja, a second year PG Microbiology student at AMC, got the second prize in the quiz competition."
Principal, Microbiology Head Dr P Kamala, Microbiology Professor Dr P Ratna Kumari and others congratulated Dr Sindhuja on the occasion.
Tagged:
AMC
Andhra Medical College
Dr Seely Sindhuja
health News
medical seats
nmc