70% of European banks and fintechs to increase investment in fintech over next 18 months despite recession
Buyers are attracted to technology providers that demonstrate values ​​and ethics, high levels of governance and oversight, and a strong reputation
London, March 15, 2023: CCGroup, the multi-award winning fintech PR and marketing consultancy, today launched research findings from "How to Influence Fintech Buyers", based on a survey of leading banks and fintechs in five European markets. The report shows that 70% of European financial institutions expect to increase investment in fintech over the next 18 months, despite fintech and the broader economic downturn.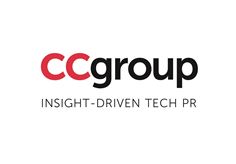 ccgroup logo
This report explores the impact of the current economic downturn and cost-of-living crisis on the fintech procurement landscape, affecting provider choice of banks and fintechs. CCGroup commissioned independent research consultants to survey 251 procurement decision makers (C-level executives, VPs and heads of departments) at major banks and fintechs in the UK, France, Germany, Spain and Italy.
buy landscape
Despite the challenging macroeconomic environment, fintech buyers plan to buy more and at higher ticket prices. There is a clear shift in focus to products and services that help both the institution and its customers weather the macroeconomic turmoil and, in particular, the cost-of-living crisis.
The top five sectors for tech purchases are insurance (25%), credit (22%), core banking (21%), artificial intelligence and machine learning (20%) and payments (19%).

€290,000 – €570,000 was the average ticket price for technology investments, a 300%+ increase on 2020 data.

Buyers want solutions that drive revenue (34%), allow them to more easily integrate third-party services (33%) and, conversely, integrate third-party services into their offerings (31%) Allow to integrate more easily.

To help their customers through the crisis of living, buyers are particularly interested in savings products (35%), credit products (35%), and lending technology (33%).
How to impress fintech buyers
Certain channels, content types and provider characteristics have a greater impact on the buying decisions of banks and fintechs than others:
Shortlist stage – Business media, channels such as advertising and internal business analysts, and content such as analyst reports, news articles and industry debates perform the strongest. These serve a range of potential suppliers and have sufficient depth of information – but not too much – to decide which is most influential to take through shortlisting.

Selection Phase – As we move from shortlisting to selection, the channel and content of influence become more narrow. Once buyers have identified potential technology providers, they want to delve deeper into that business to inform the final selection. Channels like social media, search and events, and content like analyst reports, whitepapers, and opinion articles are most influential.

Attributes – Values ​​and ethics (28%), governance and oversight (25%) and supplier reputation (24.7%) top the table as buyers look for providers who can demonstrate they are flexible and well run With a track record they can be proud of. ,

Industry analysts – Four out of 10 buyers say that 25-50% of their technology purchases involve industry analysts. Only 2% of respondents said that industry analysts were not involved at all.

Nearly half of buyers (45%) are only engaging with a supplier in the search or purchase phase.
What stops buyers?
Buyers want to work with providers that have speed to market, performance with company and technology information easily found online, and are distinguished among media and industry analysts:
Lack of awareness among industry analysts (31%), lack of news from the supplier (29%), and lack of information about the supplier online (28%) are the top reasons buyers will not choose a provider.

The biggest barriers to purchasing on line are due diligence on the supplier (38%), consensus in the business (36%), and lack of performance data and evidence from the provider (33%).
"Geopolitical and macroeconomic turbulence is prompting major financial institutions to buy more technology and at higher ticket prices. However, the market is crowded with thousands of suppliers vying for the attention of large numbers of major buyers. "The biggest problem facing fintech providers is that almost half of buyers are only engaging with a supplier at the search or purchase stage. This means firms are being assessed remotely and selected based on their reputation and online presence. Depends on. Effectively, it's all about the shop window.
"Insights are critical to influencing buyers at major European financial institutions. Despite fintech being a $112 billion industry, there is a lack of quantitative data on how decision-makers select technology providers." This research, and the CCGroup report that precedes it, goes some way to addressing that insight gap, said principal Alexandra Santos. "The procurement landscape is evolving. Increasingly, buyers are looking for technology providers that place a core focus on values ​​and ethics, governance and oversight, and supplier reputation over more traditional metrics such as cost, flexibility and state-of-the-art technology. Purpose-driven firms with strong reputations and track records are in the best position to win.
The report "How to influence fintech buyers" can be downloaded from: https://www.ccgrouppr.com/insights/how-to-influence-fintech-buyers-2/
-Ending-
procedure
Sensewide surveyed 251 C-level executives, VPs and department heads at banks and fintechs in the UK, France, Germany, Spain and Italy who made major technology purchases within the last 12 months. The institutions surveyed are major firms with fintech companies with at least 200 employees, and retail/challenger banks with at least 1,000 employees. The sample breakdown was 50% fintech and 50% retail banks. This research took place between December 2022 and January 2023.
About CCGroup
CCgroup is an international B2B technology PR, AR and marketing consultancy with deep, specialist knowledge in mobile and telecom, fintech, enterprise technology, deep tech and cyber security.
We provide fully integrated marketing communications services to the technology businesses we work with. From strategy definition to media relations to multi-channel demand generation, for over 30 years we have helped our clients run market penetration campaigns, acquire funding, grow their customer base and successfully execute exit programs. have been The result is that our clients provide us with world-class Net Promoter Scores.
For more information visit: https://www.ccgrouppr.com/